A Hiker's Guide to Colorado Springs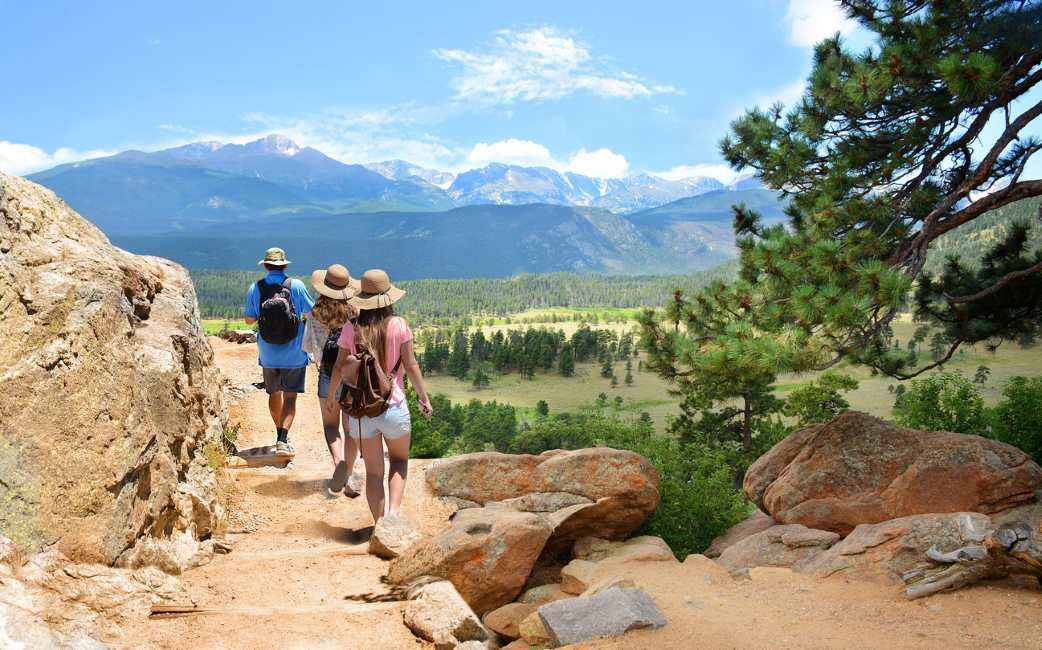 When it comes to hiking trails and breathtaking views, Colorado Springs has near-infinite opportunities to explore — the only question is where to start. There are plenty of fun things to do in Colorado Springs, especially during summer. Find your next adventure in our local hiking guide!
Mount Muscoco Trail
Overview: 4.0 miles roundtrip; 1,292 ft. elevation gain; moderate
The biggest draw to this trail is its summit — a 360-degree panoramic view of Colorado Springs. The trail is well-maintained, with a few challenging inclines or pathways. Bring a few snacks, water, and a camera, and Mount Muscoco Trail is the perfect destination for a family hiking day.
Pro Tip: Cheyenne Canyon has many trails, local attractions, and activities you can visit before or after a hike on Mount Muscoco Trail.
Perkins Central Gardens Trail
Overview: 1.1 miles roundtrip; 88 ft. elevation gain; easy
This paved trail is a quick hike looping around the sandstone finds of the Garden of the Gods. As part of the park, a visitor center and several other local trails are nearby.
Pro Tip: Rock climbing is available in this area, but you must submit a free form for a permit. Guided climbing tours can be booked with the park's staff.
Pancake Rocks & Horsethief Falls
Overview: 12.5 miles roundtrip; 2,874 ft. elevation gain; challenging
Shaded by forest trees, this trail meanders past beaver ponds, a waterfall, and rock formations — all with a stunning view of the valley below. It does include several difficult inclines but is still suitable for hiking with a dog.
Pro Tip: Shorten this hike by only visiting Horsethief Falls—approximately 2.8 miles roundtrip.
Paul Intemann Trail
Overview: 1.8 miles roundtrip; 344 ft. elevation gain; moderate
This trail is newer than others, traversing grasslands to wooded areas and ending with a one-of-a-kind view. The stretch also connects Manitou Springs and Colorado Springs.
Pro Tip: This trail is also appropriate for biking or horseback riding.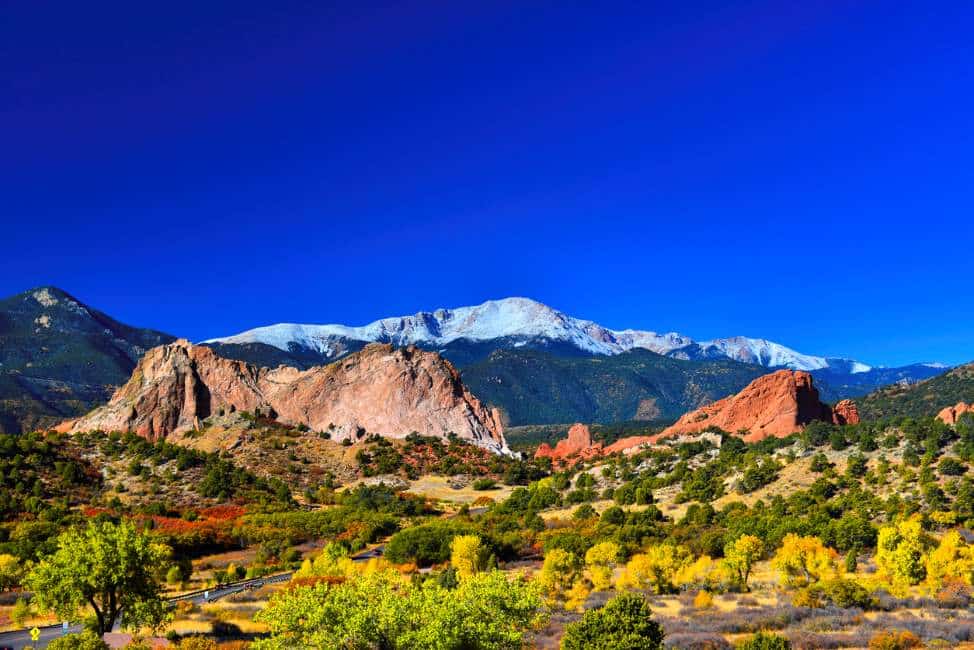 Barr Trail to Pikes Peak
Overview: 26.2 miles roundtrip; 6,615 ft. elevation gain; challenging
Due to its length and incline, Barr Trail is considered one of the most difficult trails in the Pikes Peak area. However, it also leads to one of Colorado's most iconic summits. The trail itself is also well-marked, traveled often, and offers multiple camping options.
Pro Tip: To enjoy the view without the commitment, have a friend meet you at the summit with a vehicle and skip the descent.
Seven Bridges Trail
Overview: 3.5 miles roundtrip; 912 ft. elevation gain; moderate
Located in the North Cheyenne Canyon, this popular trail follows the length of a mountain stream across seven numbered bridges. While it's a steady climb, it can also be taken in stride with appropriate equipment and breaks as needed. Seven Bridges Trail is the perfect trail for kids, who will love snack breaks playing in the stream or waterfalls.
Pro Tip: Pack sturdy tennis shoes or water sandals for the best experience on this trail.
Gear Up for Your Next Hike
There are many places to explore in Colorado, but the only place to store the gear it takes to get you there — keep your equipment safe and secure with Storage King USA in Colorado Springs. With many options at our Citadel Drive storage facility and East Platte Avenue storage facility, you can save yourself the stress of storing bulking and dirty equipment at home and focus on your next journey. Learn more today!
More From Storage King USA