Storage King USA - McCall Road
2936 S McCall Rd Suite A
Englewood, FL 34224
(941) 300-2101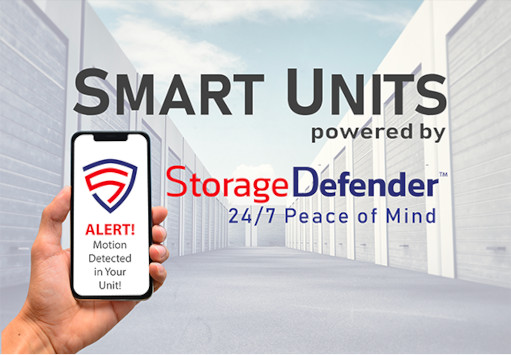 Mon

Closed

Tue

9:00am - 5:30pm

Wed

9:00am - 5:30pm

Thu

9:00am - 5:30pm

Fri

9:00am - 5:30pm

Sat

9:00am - 3:00pm

Sun

Closed
Mon

6:00am - 9:00pm

Tue

6:00am - 9:00pm

Wed

6:00am - 9:00pm

Thu

6:00am - 9:00pm

Fri

6:00am - 9:00pm

Sat

6:00am - 9:00pm

Sun

6:00am - 9:00pm

Ground Floor
Non Climate Control
Drive-Up
Smart Unit Monitoring
Call for Availability
(941) 300-2101

Ground Floor
Non Climate Control
Drive-Up
Smart Unit Monitoring

Inside
Ground Floor
Non Climate Control
Smart Unit Monitoring

Ground Floor
Non Climate Control
Drive-Up
Smart Unit Monitoring

Ground Floor
Non Climate Control
Drive-Up
Smart Unit Monitoring

Inside
Ground Floor
Climate Controlled
Smart Unit Monitoring

Inside
Ground Floor
Climate Controlled
Smart Unit Monitoring

Inside
Ground Floor
Climate Controlled
Smart Unit Monitoring
Call for Availability
(941) 300-2101

Inside
Ground Floor
Climate Controlled
Smart Unit Monitoring

Inside
Ground Floor
Climate Controlled
Smart Unit Monitoring
Inside
Ground Floor
Climate Controlled
Smart Unit Monitoring
Ground Floor
Non Climate Control
Drive-Up
Smart Unit Monitoring

Ground Floor
Non Climate Control
Drive-Up
Smart Unit Monitoring

Ground Floor
Non Climate Control
Drive-Up
Smart Unit Monitoring

Inside
Ground Floor
Non Climate Control
Smart Unit Monitoring

Inside
Ground Floor
Climate Controlled
Smart Unit Monitoring

Inside
Ground Floor
Climate Controlled
Smart Unit Monitoring

Inside
Ground Floor
Climate Controlled
Smart Unit Monitoring

Inside
Ground Floor
Climate Controlled
Smart Unit Monitoring

Ground Floor
Non Climate Control
Drive-Up
Smart Unit Monitoring

Ground Floor
Non Climate Control
Drive-Up
Smart Unit Monitoring

Inside
Ground Floor
Climate Controlled
Smart Unit Monitoring

Ground Floor
Climate Controlled
Non Climate Control
Drive-Up
Smart Unit Monitoring

Ground Floor
Non Climate Control
Drive-Up
Smart Unit Monitoring

Ground Floor
Non Climate Control
Drive-Up
Smart Unit Monitoring

Ground Floor
Non Climate Control
Drive-Up
Smart Unit Monitoring

Ground Floor
Non Climate Control
Drive-Up
Smart Unit Monitoring

Ground Floor
Non Climate Control
Drive-Up
Smart Unit Monitoring
Ground Floor
Non Climate Control
Drive-Up
Smart Unit Monitoring
Ground Floor
Non Climate Control
Drive-Up
Smart Unit Monitoring
Ground Floor
Non Climate Control
Drive-Up
Smart Unit Monitoring
Inside
Ground Floor
Climate Controlled
Smart Unit Monitoring
Inside
Ground Floor
Climate Controlled
Smart Unit Monitoring
Inside
Ground Floor
Climate Controlled
Smart Unit Monitoring
Ground Floor
Non Climate Control
Drive-Up
Smart Unit Monitoring
Ground Floor
Non Climate Control
Drive-Up
Smart Unit Monitoring
Ground Floor
Non Climate Control
Drive-Up
Smart Unit Monitoring
Inside
Ground Floor
Climate Controlled
Smart Unit Monitoring
Inside
Ground Floor
Climate Controlled
Smart Unit Monitoring
Ground Floor
Non Climate Control
Drive-Up
Smart Unit Monitoring
Ground Floor
Non Climate Control
Drive-Up
Smart Unit Monitoring
Inside
Ground Floor
Climate Controlled
Smart Unit Monitoring
Ground Floor
Non Climate Control
Drive-Up
Smart Unit Monitoring
Ground Floor
Non Climate Control
Drive-Up
Smart Unit Monitoring
Ground Floor
Non Climate Control
Drive-Up
Smart Unit Monitoring
Ground Floor
Non Climate Control
Drive-Up
Smart Unit Monitoring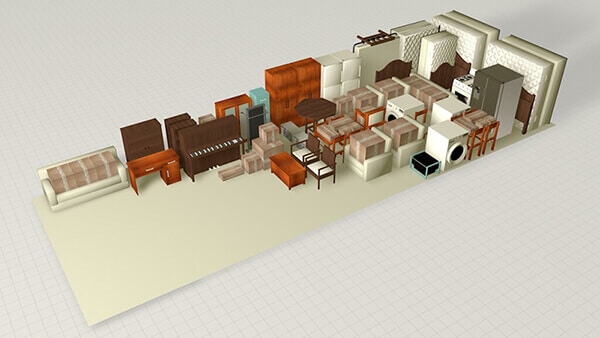 Inside
Ground Floor
Climate Controlled
Commercial
Smart Unit Monitoring
Call for Availability
(941) 300-2101
State of the Art Storage Unit Technology
At Storage King, we pride ourselves on providing a best-in-class experience to our tenants. We know moving can be a stressful experience, so to give you extra peace of mind we've partnered with StorageDefender to provide you with Smart Storage Units
Storage Unit Monitoring From Your Phone
Instant Alerts, Audible Deterrent
Tenant-Specified Escalation
Easy-to-Use Texting, No App Required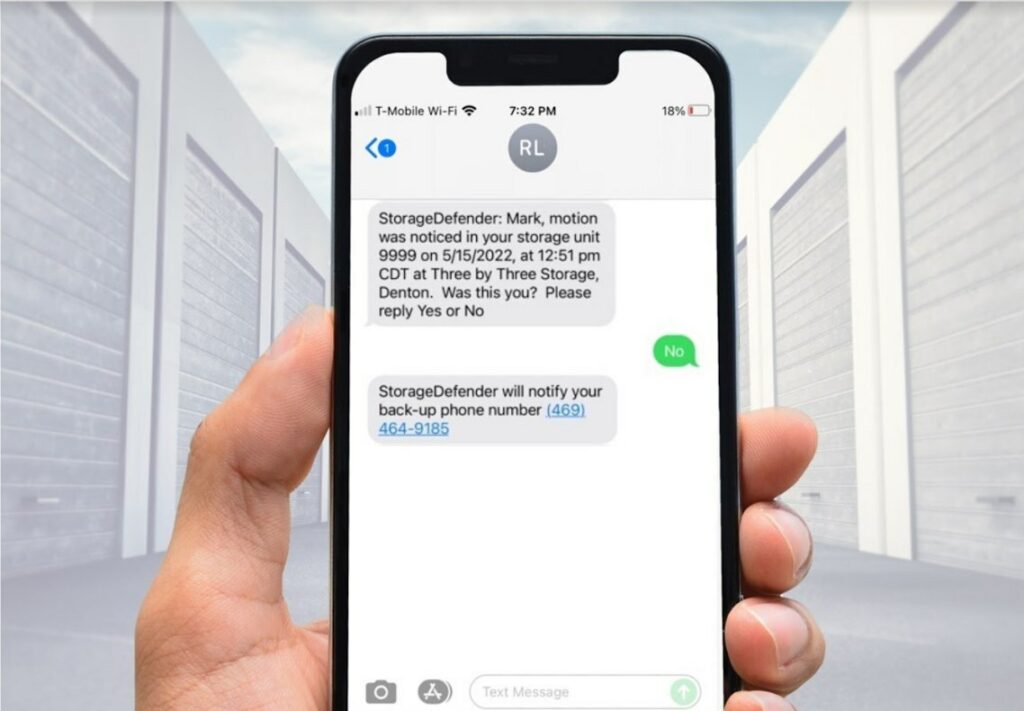 Our Smart Units are equipped with motion-sensing technology so you can monitor your unit 24/7 from anywhere. If your Smart Unit detects any intrusion in your unit, you're instantly alerted via text message and can alert the facility. Our Smart Units put you in control, so you always stay connected to your valuables.
Storage Units in Englewood, FL
Convenient self storage can be your reality thanks to Storage King USA. Our Englewood, FL storage facility is new, clean, impeccably maintained, and staffed with friendly storage experts who are happy to answer any questions you might have. Our Englewood, FL self storage facility is ideal for both homeowners and business owners and operators alike, and our month-to-month leases let you rent a unit for exactly how long you need to.
Serving the areas of Englewood South, Grove City, Englewood East, and Rotunda West, our Englewood, FL storage units are nestled near the intersection between Winchester Boulevard and McCall Road. You'll find us right behind the Walgreens on Falcon Drive and the McCall Plaza Shopping Mall.
Storage Features at Our Englewood, FL, Storage Facility
From advanced and modern security features to convenient leases and top-notch customer service, Storage King USA doesn't just offer great storage units at great rates—we make sure your storage experience is a great one. Englewood self storage is nothing if not convenient, no matter if you're storing a lot or just a little. Some of our popular features and amenities include:
Month-to-Month Storage Leases
Online Account Management
Digital Video Recording
Climate Controlled Storage Units
Month-to-Month Leases
Packing & Moving Supplies for Rent
Keypad Controlled Access
Drive-Up Storage Units
Storage Units for Rent in Englewood, FL
Self storage can help with planned needs such as a move to a new home or a decluttering project. Life can throw you curveballs, too, and cause a sudden storage requirement you weren't expecting. Either way, Storage King USA is here to help. Affordable storage units are available near you at our Englewood storage facility on McCall Road. Give us a call or rent your storage unit online today!
Frequently Asked Questions (FAQ)
What Size Storage Unit Should I Get in Englewood, FL?
Renting a storage unit may seem like a tricky proposition, but thanks to the storage experts at Storage King USA, it's easy. Our online storage unit size guide can help you pick out the best sized storage unit for your needs. At our Englewood storage facility, we have storage units ranging in size from 5×5 up to 10×25, with common sizes like 5×10 and 10×10 in between.
What Can I Use Climate Controlled Storage for in Englewood, FL?
Our climate controlled storage units in Englewood are kept at a consistent temperature range all year long. They're ideal for delicate items such as antiques, musical instruments, and family heirlooms. They're commonly used to store artwork, important documents, furniture, and appliances, too.
Do You Have Drive-Up Storage in Englewood, FL?
Yes, we do. With wide aisles, it's easy to navigate your moving truck or van around the facility. Then, you can simply load and unload your belongings straight to your storage unit. All drive-up storage units have easily operable roll-up doors.
What Do I Need to Rent a Storage Unit?
To rent an Englewood storage unit, all you'll need to do is pay a one-time $29 admin fee and supply valid insurance and identification. The minimum rental length is one month. Payments are made monthly.
Features & Amenities
Every storage feature is designed from scratch against standards forged from years of experience in the self storage industry. The result is a high quality consistent customer experience you can count on.
Insurance Benefit Program
Online Payments Available
Recorded Video Surveillance