Storage King USA - College Station, TX
15745 FM 2154
College Station, TX 77845
(979) 609-1035
Mon

9:00am - 5:30pm

Tue

9:00am - 5:30pm

Wed

9:00am - 5:30pm

Thu

9:00am - 5:30pm

Fri

9:00am - 5:30pm

Sat

9:00am - 2:30pm

Sun

Closed
Mon

6:00am - 10:00pm

Tue

6:00am - 10:00pm

Wed

6:00am - 10:00pm

Thu

6:00am - 10:00pm

Fri

6:00am - 10:00pm

Sat

6:00am - 10:00pm

Sun

6:00am - 10:00pm
Inside
Ground Floor
Climate Controlled
Call for Availability
(979) 609-1035

Ground Floor
Parking - Open

Ground Floor
Parking - Open
Call for Availability
(979) 609-1035

Ground Floor
Parking - Open
Call for Availability
(979) 609-1035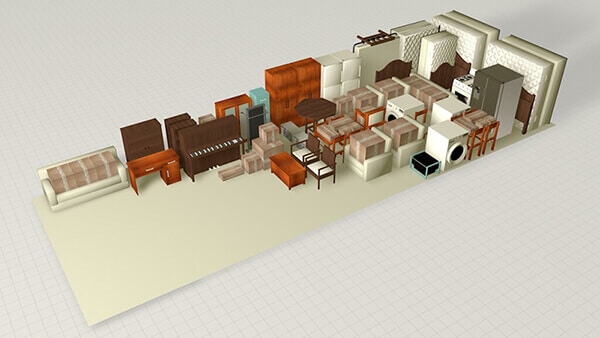 10' x 40'
Commercial - Office
Call for Availability
(979) 609-1035
Didn't find your unit? Try these nearby locations
Self Storage Units in College Station, TX
Are you in search of more space? Whether you are a new homeowner or a small business owner, Storage King USA is proud to offer storage solutions that can help you reach your goals. Whether you are looking for additional space to store holiday decorations in the summer or need to store office equipment as your company expands, Storage King USA is more than just a place to store your things — we're your storage partner that wants to see you succeed.
Located on FM 2154, our College Station, TX, facility can be found close to the intersection of Greens Prairie Road near Greens Prairie Elementary School. Whether you live or work in Crossroad Woods, the Estates of Royder Ridge, Spencer's Cove, Wellborn South, Turnberry Place, Sweetwater Forest, or any of the other surrounding areas, Storage King USA offers quality and convenient storage solutions for almost any situation.
Features at Our FM 2154 Storage Facility
At Storage King USA, we pride ourselves on providing each customer with quality storage features that help them reach their goals, at an affordable rate that fits their budget. With storage units in a wide range of sizes and a team of friendly storage professionals ready to answer questions and provide you with helpful storage tips, Storage King USA has everything you need to make your storage experience stress-free.
Key features at our College Station location include:
Month-to-Month Storage Leases
Online Account Management
Climate Controlled Storage Units Available
Drive-Up Accessible Units
24 Hour Video Recording
Insurance Benefit Program
Fully Fenced-In Facility
Online Payments Available
Mechanized Access Gate
Credit Cards Accepted
Rent Your College Station Storage Unit Today
Whether you are a small business with expanding inventory needs or a homeowner looking to clear out clutter, sometimes life calls for more space. When it does, Storage King USA has you covered. Stop by our College Station location or give us a call to speak with one of our team members and get set up with your own storage unit today! You can also rent your storage unit online at any time as well.
Frequently Asked Questions (FAQ)
What size storage unit do I need?
Storage King USA has a large selection of storage units of all sizes, so you'll be sure to find the one that fits your needs. Use our online size guide or speak with a member of our team to get a better idea of which unit size you need.
Do you offer climate controlled storage units? How do I know if I need one?
Yes we do! Climate controlled storage units are maintained at a consistent temperature and humidity level year-round, making them ideal for storing items that are susceptible to warping, cracking, or other damage from extreme temperatures. Examples of items that should be kept in climate controlled storage include furniture, objects made of wood, electronics, documents, and artwork.
Can I pay my bill automatically each month?
Yes you can! Our online account management system allows you to make online payments at your convenience, and automatic payments can also be set up here so you never have to worry about remembering to pay your bill each month.
What do I need to rent a storage unit in College Station, TX?
To rent a storage unit in College Station, TX, all you need is valid insurance and a one-time payment of $25 for admin fees. Payments are due monthly, and the minimum rental length is one month.
Features & Amenities
Every storage feature is designed from scratch against standards forged from years of experience in the self storage industry. The result is a high quality consistent customer experience you can count on.
Insurance Benefit Program
Online Payments Available
Video Recorded Security System