Storage King USA - San Antonio, TX (Galm)
San Antonio, TX 78254
(210) 318-4446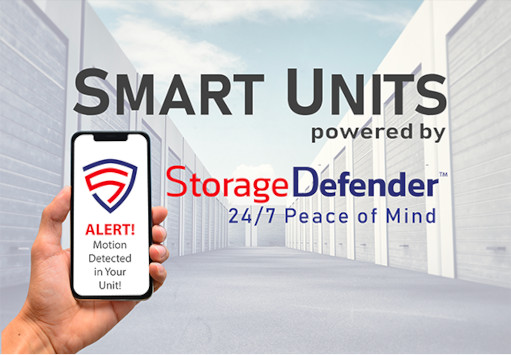 Mon

9:00am - 5:30pm

Tue

9:00am - 5:30pm

Wed

9:00am - 5:30pm

Thu

9:00am - 5:30pm

Fri

9:00am - 5:30pm

Sat

9:00am - 5:30pm

Sun

Closed
Mon

6:00am - 10:00pm

Tue

6:00am - 10:00pm

Wed

6:00am - 10:00pm

Thu

6:00am - 10:00pm

Fri

6:00am - 10:00pm

Sat

6:00am - 10:00pm

Sun

6:00am - 10:00pm

Inside
Elevator Access
Climate Controlled
Upper Level
Smart Unit Monitoring

Inside
Elevator Access
Climate Controlled
Upper Level
Smart Unit Monitoring
Call for Availability
(210) 318-4446

Inside
Elevator Access
Climate Controlled
Upper Level
Smart Unit Monitoring
Call for Availability
(210) 318-4446

Inside
Elevator Access
Climate Controlled
Upper Level
Smart Unit Monitoring
Call for Availability
(210) 318-4446

Inside
Elevator Access
Climate Controlled
Upper Level
Smart Unit Monitoring

Ground Floor
Non Climate Control
Drive-Up
Smart Unit Monitoring
Call for Availability
(210) 318-4446

Inside
Ground Floor
Climate Controlled
Smart Unit Monitoring

Inside
Elevator Access
Climate Controlled
Upper Level
Smart Unit Monitoring

Inside
Ground Floor
Climate Controlled
Smart Unit Monitoring
Call for Availability
(210) 318-4446
Inside
Elevator Access
Climate Controlled
Upper Level
Smart Unit Monitoring
Inside
Ground Floor
Climate Controlled
Smart Unit Monitoring
Call for Availability
(210) 318-4446
Inside
Ground Floor
Climate Controlled
Smart Unit Monitoring
Call for Availability
(210) 318-4446
Inside
Ground Floor
Climate Controlled
Smart Unit Monitoring
State of the Art Storage Unit Technology
At Storage King, we pride ourselves on providing a best-in-class experience to our tenants. We know moving can be a stressful experience, so to give you extra peace of mind we've partnered with StorageDefender to provide you with Smart Storage Units
Storage Unit Monitoring From Your Phone
Instant Alerts, Audible Deterrent
Tenant-Specified Escalation
Easy-to-Use Texting, No App Required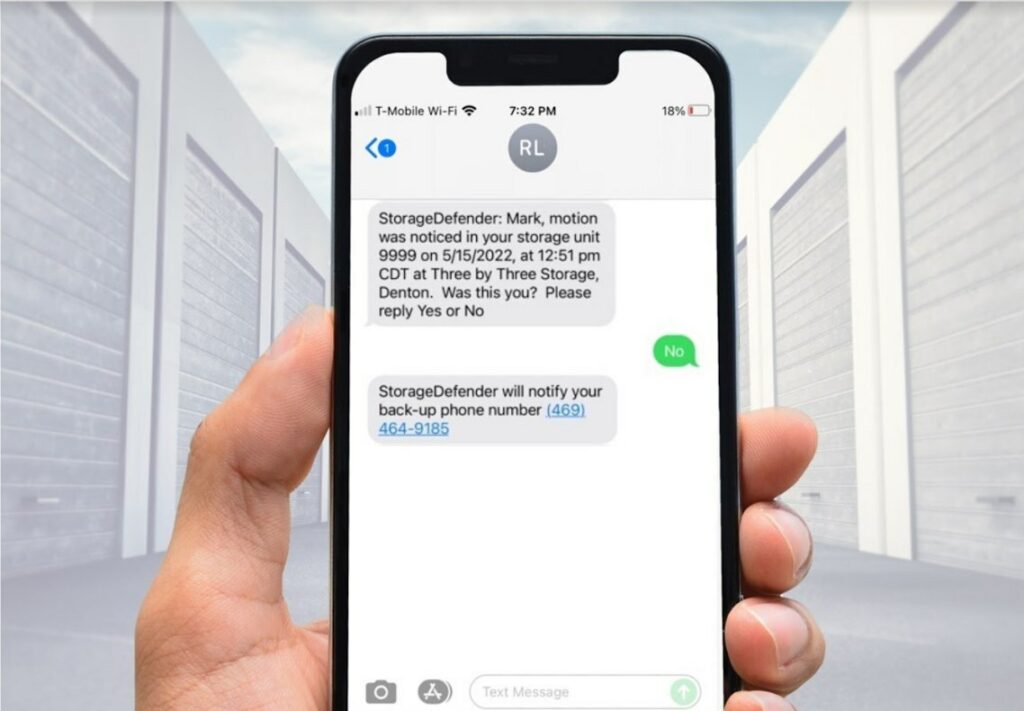 Our Smart Units are equipped with motion-sensing technology so you can monitor your unit 24/7 from anywhere. If your Smart Unit detects any intrusion in your unit, you're instantly alerted via text message and can alert the facility. Our Smart Units put you in control, so you always stay connected to your valuables.
Self Storage Units in San Antonio, TX – Galm Rd.
When a storage need comes up, be it planned or unplanned, there's one place that will give you the best storage solution in San Antonio: Storage King USA. Located on Galm Road just a few miles northwest of SeaWorld San Antonio, you'll find storage units ranging in size from 5×5 to 10×20 at our convenient facility. You'll find us right behind the Shell gas station and Church's Chicken at the corner of Galm and Culebra.
With month-to-month rents and affordable prices, we're here for your short-term and long-term storage needs alike. We proudly serve the Far West Side of San Antonio, and we're happy to provide our clean storage units to San Antonio residents, business owners, and students at nearby Northwest Vista College.
Storage Features at Our Galm Road storage facility
From our convenient drive-up access to the packing and moving supplies, we have available on-site, we try our best to provide features that will make your move as easy as pie. Other features we offer in San Antonio include:
Month-to-Month Storage Leases
Online Account Management
Credit Cards Accepted
Packing and Moving Supplies For Sale
Facility Fenced-In
Drive-Up Access Units
Insurance Benefit Program
Keypad Controlled Access
Mechanized Access Gate
Climate-Controlled Units
Elevator Access
Hand Carts Available
San Antonio Storage Units For Rent
There's no need to despair if your storage needs have grown out of your control, whether you're embarking on a decluttering project, renovation, or going through a life event. Storage King USA is here to help with affordable storage units in San Antonio. We compliment our units with knowledgeable, friendly staff as well as the convenient features you want. Rent your unit online today!
Frequently Asked Questions (FAQ)
Are There Climate-Controlled Storage Units in San Antonio, TX?
Yes! Our San Antonio storage facility has a wide selection of climate-controlled storage units, which are kept at a consistent temperature year round to protect temperature-sensitive belongings.
What Kinds of Storage Units Are There in San Antonio, TX?
We have both indoor and drive-up storage units at our San Antonio storage facility. Our indoor units are serviced by convenient freight elevators, and we have dollies and carts available to help you move your heavy belongings with ease.
How Can I Pay for My Storage Unit in San Antonio, TX?
We accept cash payments, checks, and all major credit cards for your storage rent. Additionally, you can pay your bill online via our online payment portal and set up autopay so you never miss a payment.
What Do I Need to Rent a Storage Unit in San Antonio, TX?
Renting a storage unit at Storage King USA is easy—you'll just need a $25 admin fee for new rentals as well as proof of insurance.* The minimum rental length is one month.
*Insurance is required on all items stored with Storage King USA. If your homeowners or renters policy includes offsite storage coverage please bring in a copy of your current policy. Otherwise, we can provide you information for low cost insurance coverage through SBOA. Policies are $10 per month for $2,000 coverage.
Features & Amenities
Every storage feature is designed from scratch against standards forged from years of experience in the self storage industry. The result is a high quality consistent customer experience you can count on.
Insurance Benefit Program
Month-to-Month Storage Leases
Online Account Management
Packing and Moving Supplies