RV, Boat, and Vehicle Storage
Owning an RV or boat allows you access to unique worlds of recreation and travel. But when they're not in use, they've got to be stored somewhere. At Storage King USA, we offer some of the best RV and boat storage—as well as vehicle parking—around. With our flexible and secure storage solutions, you can keep your driveway free and your mind at ease.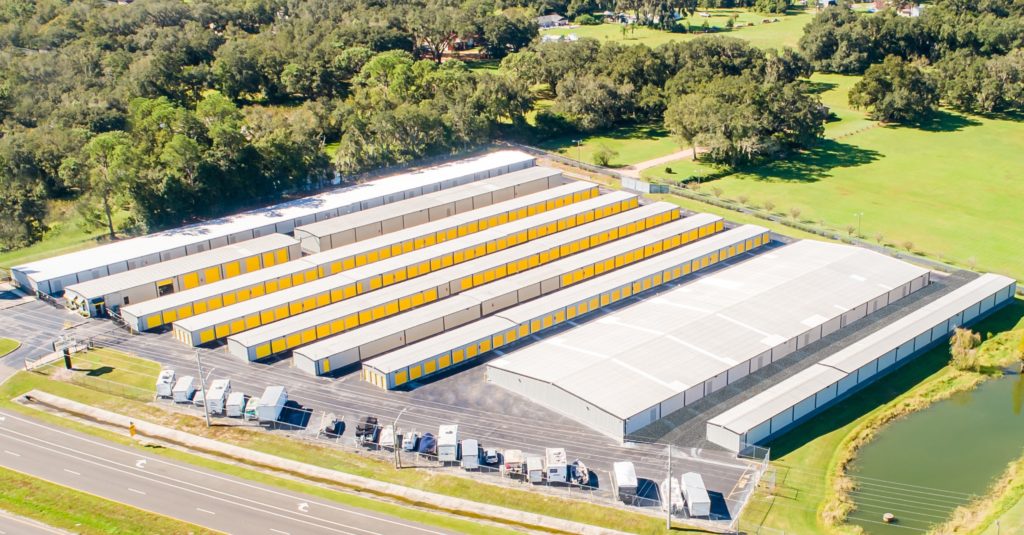 Benefits of Storing Your RV, Boat, or Vehicle
Why store your RV or vehicle at a self storage facility, or keep your boat here rather than a marina? It's simple: self storage provides benefits that other storage options simply can't. Here are a few of our favorite benefits.
Flexibility: All our vehicle storage options are available on a month-to-month basis. Rent your parking space or storage unit for exactly as long as you need to.
Convenience: Boats and RVs are big and bulky. By keeping them with us, you can avoid them keeping up space in your driveway or on your street.
Security: With security cameras, fencing, alarms, bright lighting, and more, our storage facilities have security measures in place to help protect your vehicle.
Electric hookups: Select locations also feature electric hookups.
Types of Vehicle Storage
Storage King USA provides a variety of RV, boat, and vehicle storage and parking. Each option has its own benefits depending on the size of your vehicle and your specific storage needs.
Outdoor Parking
The simplest kind of vehicle storage that exists, our storage facilities with outdoor parking feature marked parking spaces where you can keep your RV, boat, or car, depending on the size of your vehicle. Outdoor parking availability and sizes vary by location.
Covered Parking
Like our uncovered parking spaces, our covered parking spaces are outdoor parking solutions for your RV, boat, car, truck, or other vehicle—but with an overhead covering that protects your vehicle from the elements.
Indoor RV, Boat, and Vehicle Storage
In addition to our parking spaces, any drive-up storage unit large enough to accommodate your RV, boat, or car can be used for vehicle storage. Additionally, some drive-up storage units are also available with climate control, making them perfect for longer term storage for older vehicles.
Find Parking at Storage King USA
Whether you're storing an extra car or your RV, you can trust Storage King USA with affordable, clean, and reliable vehicle storage and parking. Check our list of storage facilities to find vehicle storage near you.