Storage King USA - Gary Rd
338 N Gary Rd
Lakeland, FL 33801
(863) 246-0001
Mon

9:00am - 5:30pm

Tue

9:00am - 5:30pm

Wed

9:00am - 5:30pm

Thu

9:00am - 5:30pm

Fri

9:00am - 5:30pm

Sat

9:00am - 3:00pm

Sun

Closed
Mon

6:00am - 9:00pm

Tue

6:00am - 9:00pm

Wed

6:00am - 9:00pm

Thu

6:00am - 9:00pm

Fri

6:00am - 9:00pm

Sat

6:00am - 9:00pm

Sun

6:00am - 9:00pm

Inside
Ground Floor
Climate Controlled

Inside
Ground Floor
Climate Controlled

Inside
Ground Floor
Climate Controlled

Inside
Ground Floor
Climate Controlled

Inside
Ground Floor
Climate Controlled

Inside
Ground Floor
Climate Controlled
Call for Availability
(863) 246-0001

Inside
Ground Floor
Climate Controlled

Inside
Ground Floor
Climate Controlled
Inside
Ground Floor
Climate Controlled
Inside
Ground Floor
Climate Controlled
Inside
Ground Floor
Climate Controlled
Inside
Ground Floor
Climate Controlled
Inside
Ground Floor
Climate Controlled
Inside
Ground Floor
Climate Controlled
Call for Availability
(863) 246-0001
Inside
Ground Floor
Climate Controlled
Inside
Ground Floor
Non Climate Control
Call for Availability
(863) 246-0001

Inside
Ground Floor
Climate Controlled

Inside
Ground Floor
Climate Controlled

Inside
Ground Floor
Climate Controlled

Inside
Ground Floor
Non Climate Control

Inside
Ground Floor
Climate Controlled

Inside
Ground Floor
Climate Controlled

Inside
Ground Floor
Climate Controlled

Inside
Ground Floor
Non Climate Control

Inside
Ground Floor
Non Climate Control

Inside
Ground Floor
Non Climate Control

Inside
Ground Floor
Climate Controlled

Inside
Ground Floor
Non Climate Control

Inside
Ground Floor
Climate Controlled

Inside
Ground Floor
Non Climate Control

Inside
Ground Floor
Climate Controlled

Inside
Ground Floor
Non Climate Control

Inside
Ground Floor
Climate Controlled

Inside
Ground Floor
Non Climate Control

Inside
Ground Floor
Non Climate Control

Inside
Ground Floor
Climate Controlled

Inside
Ground Floor
Climate Controlled
Inside
Ground Floor
Climate Controlled
Inside
Ground Floor
Non Climate Control
Inside
Ground Floor
Climate Controlled

Ground Floor
Parking - Open

Ground Floor
Parking - Open

Ground Floor
Parking - Open

Ground Floor
Parking - Open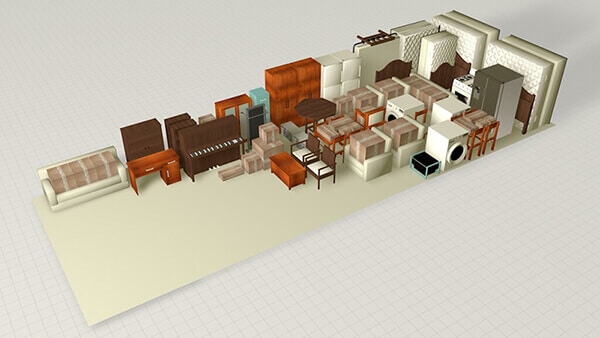 Inside
Ground Floor
Climate Controlled
Commercial
Storage Units in Lakeland, FL
It's easy to get lost under a sea of clutter, whether it's seasonal decorations, clothing, furniture, or miscellaneous boxes. Thankfully, there's a Lakeland storage unit near you from Storage King USA. With storage units ranging in size from 5×5 and ranging all the way up to 12.5×30.5 and our helpful online storage unit size guide at your side, finding the perfect self storage solution is easy.
Located on Gary Road in Lakeland, FL, you'll find Storage King USA just north of the intersection between Main Street and Lake Parker Avenue. We're conveniently accessible from around the region thanks to our proximity to both Memorial Boulevard and Bartow Road, and we proudly serve Lake Bonny, Crystal Lake, Lake Bentley, and beyond with the best self storage we can.
Worried about getting your items moved in? Contact the store to learn more about renting a move-in truck through Storage King!
Features at Our Lakeland, FL, Storage Facility
Whether you're in the midst of a move and are seeking temporary residential storage or need to store some of your business inventory, we've got your back. In addition to our competitive rates, clean facility, and broad variety of storage unit sizes, we've got other features and amenities designed to simplify your storage experience. From advanced security features to flexible leases and more, here are some of our popular features and amenities:
Month-to-Month Storage Leases
Online Account Management
Digital Video Recording
Climate Controlled Storage Units
Month-to-Month Leases
RV, Boat, and Trailer Storage
Packing & Moving Supplies
Keypad Controlled Access
Storage Units for Rent in Lakeland, FL
Life events can strike at any time, necessitating additional storage space that you might not have. For those moments, Lakeland self storage can be a lifesaver. Your storage experts at Storage King USA have the Lakeland storage units you need at prices you can afford. Not sure how long you want to rent your unit? We never lock you into a long-term storage contract thanks to our month-to-month leases. Find your storage unit online today to get started!
Frequently Asked Questions (FAQ)
Do You Have Climate Controlled Storage in Lakeland, FL?
Yes, we do. Lakeland climate controlled storage units can provide protection against Florida's heat and humid weather conditions, and are kept at a consistent temperature range all year. What can you store in a climate controlled storage unit? Just about anything—but they're particularly great for furniture, appliances, musical instruments, and other delicate items.
Do You Have Vehicle Storage in Lakeland, FL?
Yes! It can be hard to find affordable RV and boat storage in Lakeland, but you won't have to look any further thanks to Storage King USA. We have outdoor storage spaces that are long enough to store even the most unwieldy Class A RVs.
What Security Features Are There in Lakeland, FL?
At Storage King USA, security is important to us because it's important to you. Our Lakeland storage facility features 24-hour video recording and access is limited with keypad controlled entry.
What Do I Need to Rent a Storage Unit in Lakeland, FL?
Every storage unit has a $29 one-time admin fee. Once you pay that fee, you'll just need valid insurance as well as a valid ID. Storing a vehicle with us? You'll also need proof of ownership and proof of vehicle insurance.
Features & Amenities
Every storage feature is designed from scratch against standards forged from years of experience in the self storage industry. The result is a high quality consistent customer experience you can count on.
Moving and Packing Supplies
Online Account Management
Recorded Video Surveillance