Storage King USA - Naples - Radio Rd
3405 Radio Rd
Naples, FL 34104
(239) 327-6039
Mon

Closed

Tue

9:00am - 5:30pm

Wed

9:00am - 5:30pm

Thu

9:00am - 5:30pm

Fri

9:00am - 5:30pm

Sat

10:00am - 1:00pm

Sun

Closed
Mon

7:00am - 7:00pm

Tue

7:00am - 7:00pm

Wed

7:00am - 7:00pm

Thu

7:00am - 7:00pm

Fri

7:00am - 7:00pm

Sat

7:00am - 7:00pm

Sun

7:00am - 7:00pm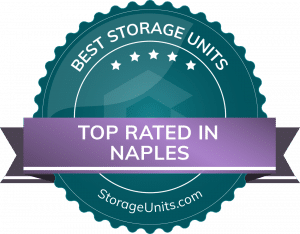 Inside
Ground Floor
Climate Controlled

Ground Floor
Non Climate Control
Drive-Up

Inside
Ground Floor
Climate Controlled
Call for Availability
(239) 327-6039

Inside
Ground Floor
Climate Controlled
Call for Availability
(239) 327-6039

Ground Floor
Non Climate Control
Drive-Up
Call for Availability
(239) 327-6039

Inside
Ground Floor
Climate Controlled
Call for Availability
(239) 327-6039

Inside
Ground Floor
Climate Controlled
Call for Availability
(239) 327-6039

Inside
Ground Floor
Climate Controlled
Call for Availability
(239) 327-6039

Inside
Ground Floor
Climate Controlled
Call for Availability
(239) 327-6039

Inside
Ground Floor
Climate Controlled
Call for Availability
(239) 327-6039

Inside
Ground Floor
Climate Controlled
Call for Availability
(239) 327-6039

Ground Floor
Non Climate Control
Drive-Up
Call for Availability
(239) 327-6039

Inside
Ground Floor
Climate Controlled
Call for Availability
(239) 327-6039

Ground Floor
Climate Controlled
Drive-Up
Call for Availability
(239) 327-6039

Ground Floor
Climate Controlled
Drive-Up
Call for Availability
(239) 327-6039
Ground Floor
Non Climate Control
Drive-Up
Call for Availability
(239) 327-6039
Ground Floor
Climate Controlled
Drive-Up
Call for Availability
(239) 327-6039
Inside
Ground Floor
Climate Controlled
Call for Availability
(239) 327-6039
Ground Floor
Non Climate Control
Drive-Up
Call for Availability
(239) 327-6039

Ground Floor
Parking - Open
Call for Availability
(239) 327-6039

Ground Floor
Parking - Open
Call for Availability
(239) 327-6039

Ground Floor
Parking - Open
Call for Availability
(239) 327-6039

Ground Floor
Parking - Open
Call for Availability
(239) 327-6039

Ground Floor
Parking - Open
Call for Availability
(239) 327-6039

Ground Floor
Parking - Open
Call for Availability
(239) 327-6039

Ground Floor
Parking - Open
Call for Availability
(239) 327-6039
Self Storage Units in Naples, FL
Located near the corner of Airport-Pulling Road and Radio Road just east of Naples Airport, Storage King USA provides affordable and high-quality storage units to Naples, FL. Are you looking for a storage space so you can finally clear out your garage? What about a storage unit for your business inventory? At Storage King USA, we've got storage units for those needs and more.
Our Naples storage range in size from 5×5 up to 10×20, making it easy to find the perfect unit for you—and our online size guide makes picking out your unit a breeze. Plus, we also have outdoor boat and RV parking for your vehicle. You'll find our facility right next to Gulf Coast Charter Academy South and the Dunkin' on Radio Road.
Features at Our Naples, FL, Facility
We know that moving time can be a stressful time. Here at Storage King USA, we aim to make transporting your belongings to and accessing your belongings from your storage unit simple. Our friendly staff are always happy to help, but our convenience doesn't stop there. Take a look at some of our features and amenities:
Month-to-Month Storage Leases
Online Account Management
Recorded Video Surveillance
Insurance Benefit Program
Climate Controlled Storage Units
Insurance Benefit Program
Fully Fenced Facility
Moving and Packing Supplies for Sale
Drive-Up Storage Units
Mechanized Access Gate
Keypad Controlled Access
RV and Trailer Parking
Storage Units for Rent in Naples, FL
From RVs to furniture and from office equipment to inventory, you can feel confident storing your belongings with Storage King USA. Our storage facility in Naples, FL, is clean, well-lit, and affordable. And thanks to our month-to-month leases, you won't have to worry about being locked into a long-term contract. Say goodbye to your storage needs with Storage King USA. Rent your unit online today!
Frequently Asked Questions (FAQ)
Do You Have Climate Controlled Storage in Naples, FL?
Yep! It can get hot in Naples, so our air conditioned storage units can keep your belongings at a consistent temperature from July to December.
Do You Have Outdoor RV Storage in Naples, FL?
Yes, we do! Our uncovered parking spaces are great options for Naples boat storage and RV storage. Additionally, we have smaller, indoor vehicle storage for cars and motorcycles in the form of our drive-up units.
What Security Features Do You Have in Naples, FL?
You'll get peace of mind whenever you rent a storage unit at our Naples storage facility. Our security features include 24/7 video recording, perimeter fencing, and bright lighting.
What Do I Need to Rent a Storage Unit in Naples, FL?
If you're storing a vehicle at our Naples storage facility, we require you to provide valid vehicle insurance and proof of ownership. For all units, no matter what you're storing, you'll need to pay a one-time $25 admin fee as well as supply a valid ID and valid insurance for your belongings. Should you need to purchase insurance, we can help.
Features & Amenities
Every storage feature is designed from scratch against standards forged from years of experience in the self storage industry. The result is a high quality consistent customer experience you can count on.
Insurance Benefit Program
Online Payments Available
Recorded Video Surveillance
Tenant Insurance Available