Storage King USA - Western Ave
4850 W Western Avenue
South Bend, IN 46619
(574) 346-0005
Mon

9:30am - 5:00pm

Tue

9:30am - 5:00pm

Wed

9:30am - 5:00pm

Thu

9:30am - 5:00pm

Fri

9:30am - 5:00pm

Sat

9:30am - 12:00pm

Sun

Closed
Mon

6:00am - 10:00pm

Tue

6:00am - 10:00pm

Wed

6:00am - 10:00pm

Thu

6:00am - 10:00pm

Fri

6:00am - 10:00pm

Sat

6:00am - 10:00pm

Sun

6:00am - 10:00pm

Inside
Climate Controlled
Upper Level
Call for Availability
(574) 346-0005

Inside
Climate Controlled
Upper Level
Call for Availability
(574) 346-0005

Inside
Ground Floor
Climate Controlled
Call for Availability
(574) 346-0005

Inside
Climate Controlled
Upper Level
Call for Availability
(574) 346-0005

Inside
Climate Controlled
Upper Level
Call for Availability
(574) 346-0005

Inside
Climate Controlled
Upper Level
Call for Availability
(574) 346-0005

Inside
Ground Floor
Climate Controlled
Call for Availability
(574) 346-0005

Inside
Climate Controlled
Upper Level
Call for Availability
(574) 346-0005

Inside
Climate Controlled
Upper Level
Call for Availability
(574) 346-0005

Inside
Climate Controlled
Upper Level
Call for Availability
(574) 346-0005

Inside
Climate Controlled
Upper Level
Call for Availability
(574) 346-0005

Inside
Climate Controlled
Upper Level
Call for Availability
(574) 346-0005

Inside
Ground Floor
Climate Controlled
Call for Availability
(574) 346-0005

Inside
Ground Floor
Climate Controlled
Call for Availability
(574) 346-0005

Inside
Ground Floor
Climate Controlled
Call for Availability
(574) 346-0005
Inside
Ground Floor
Climate Controlled
Inside
Ground Floor
Climate Controlled
Call for Availability
(574) 346-0005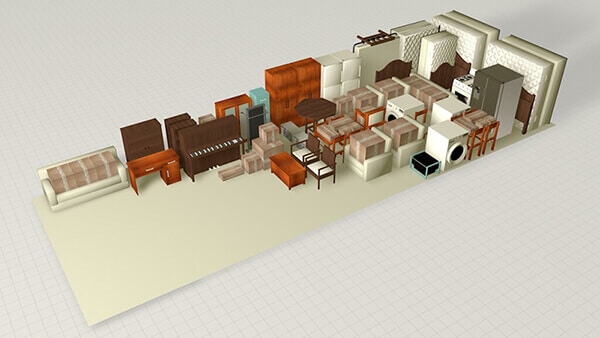 Inside
Ground Floor
Climate Controlled
Commercial
Call for Availability
(574) 346-0005
Self Storage Units in South Bend, IN
For affordable self storage in South Bend, IN, turn to Storage King USA, where we have the perfect storage solutions for you. Whether you need extra closet space or just need to reclaim your garage, we can help with a wide variety of convenient storage units. We are located on West Western Avenue, inside the Planet Fitness Plaza shopping center. Our South Bend storage facility serves the areas of Ardmore, Westfield, Lydick, and more.
Looking for additional storage for your growing business? We've got your back. Ready for summer break at the University of Notre Dame? We have storage space that's perfect for students. Here at Storage King USA, we offer several storage unit sizes from small 5 x5 storage units to larger 10×20 storage units. No matter your need for self storage, we have you covered.
Features at Our South Bend, IN, Storage Facility
At Storage King USA, we strive to provide clean and secured self storage for your needs. Our unit size guide makes it easy to find the perfect storage for your belongings. Not quite sure what unit will be the best fit? Call our friendly staff – they are available to answer your questions.
Our South Bend storage facility offers additional amenities and features, including:
Online Account Management
Month-to-Month Leases
Tenant Insurance Available
Climate Controlled Storage Units
Packing & Moving Supplies for Sale
Recorded Video Surveillance
Keypad Controlled Access
Credit Cards Accepted
24-Hour Access Available
CASH NOT ACCEPTED
Storage Units for Rent in South Bend, IN
When you run out of storage space, don't worry. Count on Storage King USA! We offer affordable storage solutions to fit your needs. From storing a living room furniture set to boxes of seasonal clothing, our South Bend storage facility has the perfect storage unit for you. If you're a Notre Dame student needing storage space during the summer, a resident, or a business owner, Storage King USA has you covered. Rent your storage unit with Storage King USA today!
Frequently Asked Questions (FAQ)
Do You Sell Moving and Packing Supplies Onsite in South Bend, IN?
Absolutely! We offer a variety of moving and packing supplies for sale. Drop by our office during business hours Monday through Saturday to purchase the supplies you need.
What Are Access Hours in South Bend, IN?
Our standard access hours are from 6 a.m. to 10 p.m. every day of the week. But if you work nonstandard hours or need to get into your unit in the early morning, we also have 24-hour access available for a fee.
What Are the Security Features Like in South Bend, IN?
At Storage King USA, we offer a secure, fully fenced facility with keypad controlled access. Our South Bend storage facility has recorded video surveillance to offer you peace of mind.
What Do I Need to Rent a Storage Unit in South Bend, IN?
To rent self storage in South Bend, you'll need a valid ID, valid insurance, and $25 for a one-time admin fee. Rent is due monthly, with a one-month minimum rental.
Features & Amenities
Every storage feature is designed from scratch against standards forged from years of experience in the self storage industry. The result is a high quality consistent customer experience you can count on.
Climate Controlled Storage Units
Online Payments Available
Recorded Video Surveillance
Tenant Insurance Available