Storage King USA - Garland, TX - I-30
932 East Interstate 30
Garland, TX 75043
(469) 331-8519
Mon

9:30am - 6:00pm

Tue

9:30am - 6:00pm

Wed

9:30am - 6:00pm

Thu

9:30am - 6:00pm

Fri

9:30am - 6:00pm

Sat

9:30am - 6:00pm

Sun

Closed
Mon

6:00am - 10:00pm

Tue

6:00am - 10:00pm

Wed

6:00am - 10:00pm

Thu

6:00am - 10:00pm

Fri

6:00am - 10:00pm

Sat

6:00am - 10:00pm

Sun

6:00am - 10:00pm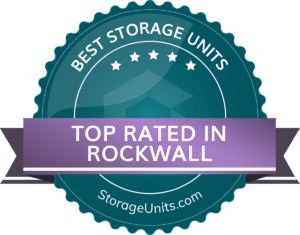 Inside
Climate Controlled
Upper Level

Inside
Climate Controlled
Upper Level

Inside
Climate Controlled
Upper Level

Inside
Ground Floor
Climate Controlled
Call for Availability
(469) 331-8519

Inside
Climate Controlled
Upper Level

Inside
Climate Controlled
Upper Level

Inside
Climate Controlled
Upper Level
Call for Availability
(469) 331-8519

Inside
Climate Controlled
Upper Level
Call for Availability
(469) 331-8519

Inside
Ground Floor
Climate Controlled
Inside
Climate Controlled
Upper Level
Call for Availability
(469) 331-8519
Ground Floor
Non Climate Control
Drive-Up
Call for Availability
(469) 331-8519

Inside
Climate Controlled
Upper Level
Call for Availability
(469) 331-8519

Inside
Ground Floor
Climate Controlled
Call for Availability
(469) 331-8519

Ground Floor
Non Climate Control
Drive-Up
Call for Availability
(469) 331-8519

Inside
Climate Controlled
Upper Level
Call for Availability
(469) 331-8519

Inside
Ground Floor
Climate Controlled
Call for Availability
(469) 331-8519

Inside
Ground Floor
Climate Controlled
Call for Availability
(469) 331-8519

Ground Floor
Non Climate Control
Drive-Up
Call for Availability
(469) 331-8519

Inside
Climate Controlled
Upper Level
Call for Availability
(469) 331-8519

Inside
Ground Floor
Climate Controlled
Call for Availability
(469) 331-8519

Ground Floor
Non Climate Control
Drive-Up
Call for Availability
(469) 331-8519

Ground Floor
Non Climate Control
Drive-Up
Call for Availability
(469) 331-8519

Inside
Ground Floor
Climate Controlled
Call for Availability
(469) 331-8519

Inside
Climate Controlled
Upper Level
Call for Availability
(469) 331-8519
Inside
Climate Controlled
Upper Level
Call for Availability
(469) 331-8519
Inside
Ground Floor
Climate Controlled
Call for Availability
(469) 331-8519
Ground Floor
Non Climate Control
Drive-Up
Call for Availability
(469) 331-8519
Inside
Ground Floor
Climate Controlled
Call for Availability
(469) 331-8519
Ground Floor
Non Climate Control
Drive-Up
Call for Availability
(469) 331-8519
Inside
Ground Floor
Climate Controlled
Call for Availability
(469) 331-8519
Inside
Ground Floor
Climate Controlled
Call for Availability
(469) 331-8519
Inside
Ground Floor
Climate Controlled
Call for Availability
(469) 331-8519
Inside
Ground Floor
Climate Controlled
Call for Availability
(469) 331-8519

Ground Floor
Parking - Open
Call for Availability
(469) 331-8519
Storage Units in Garland, TX
For convenient, affordable, and high-quality storage near you in Garland, TX, stop by Storage King USA. Located at E Interstate 30 right by the intersection between I-30 and President George Bush Turnpike, we provide storage units to the communities at Lakeview, Windsor Park, Crystal Lakes, and beyond. You'll find us across the street from Family Dollar and down the road from Windsurf Bay Park.
Whether you've got residential storage needs or business storage needs, you can find a storage unit for you here at Storage King USA. Our units range in size from 5×5 all the way up to 10×42—with multiple sizes in between. Not sure what unit works best? Give us a call or use our handy online size guide for assistance.
Features at Our Garland Facility
At Storage King USA, we know it's important to you that your storage experience is easy and convenient. That's why we're committed not only to offering a wide variety of storage units at prices to fit your budget, but also features that make loading and unloading a breeze. Some of our amenities at our Garland storage facility include:
Month-to-Month Storage Leases
Online Account Management
24/7 Access Available
Video Recorded Security System
Packing and Moving Supplies for Sale
Drive-Up Access Units
Mechanized Access Gate
Keypad Controlled Access
Credit Cards Accepted
Climate-Controlled Storage Units
Car and motorcycle storage
Tenant insurance available
Storage Units for Rent in Garland, TX
There are many reasons to need additional storage, from unplanned life events to planned renovations, temporary storage needs, and more. With the flexibility provided by Storage King USA, you can fulfill those requirements easily. Our month-to-month leases never lock you into a long-term contract, and online autopay options make it simple to pay for your unit from the comfort of your own home. Don't delay—rent today!
Frequently Asked Questions (FAQ)
Do You Have Climate-Controlled Storage Units in Garland, TX?
Yes, we do! Our climate-controlled storage units are perfect for temperature-sensitive items, and they also help make loading and unloading comfortable. We feature climate-controlled units in a variety of sizes.
Do You Sell Moving and Packing Supplies in Garland, TX?
No matter if you've forgotten some packing supplies or simply didn't purchase quite what you need, we do indeed sell supplies right in our rental office. Our packing supplies include tape, boxes, moving blankets, boxes, and more!
Do You Have Car Storage in Garland, TX?
Yes, we do have car storage at our Garland storage facility. Our 10×20 drive-up units are perfectly sized to store a car or motorcycles—and with climate-controlled options, they make an ideal place to store sports cars or classic cars in the winter.
What Do I Need to Rent a Storage Unit in Garland, TX?
Renting a storage unit in Garland, TX, is straightforward. All you'll need is valid insurance*—which can be purchased through us if you wish—as well as a one-time $25 admin fee. Payments are due monthly, with a minimum storage length of one month.
*Insurance is required on all items stored with Storage King USA. If your homeowners or renters policy includes offsite storage coverage please bring in a copy of your current policy. Otherwise, we can provide you information for low-cost insurance coverage through SBOA. Policies are $10 per month for $2,000 coverage.
Features & Amenities
Every storage feature is designed from scratch against standards forged from years of experience in the self storage industry. The result is a high quality consistent customer experience you can count on.
Month-to-Month Storage Leases
Online Account Management
Packing and Moving Supplies
Tenant Insurance Available
Video Recorded Security System