The Best Houston Suburbs To Live In
When it comes to finding the perfect place to call home in the vibrant city of Houston, its numerous suburbs offer something for everyone. From family-friendly neighborhoods with top-notch schools to communities known for their cultural attractions and scenic landscapes, Houston's suburbs have it all. In this blog post, we'll talk about some of the best suburbs in Houston, highlighting their unique features and what makes them a perfect place to live.
Best Places To Live in Houston 
From the availability of good schools and entertainment venues to conveniently located shopping centers and dining options, Houston is home to a variety of optimal suburbs. There are many
residential areas that offer low crime rates, affordable housing options, and the ease of commuting to nearby employment centers. Let's talk about just a few! 
The suburb of Cypress, located in the northwest part of Houston, provides convenient access to major highways, excellent schools, and a range of shopping and dining amenities. Rosharon, located just south of Houston, is a serene and charming rural community with proximity to natural landscapes. Pasadena, situated southeast of Houston, is a tight-knit community with easy access to various cultural amenities. And Baytown, just east of Houston, is a coastal suburb with a vibrant economy.
Along with this, there are many more suburbs that provide an optimal living experience for anyone moving to Houston. Among these are The Woodlands, Sugar Land, Humble, Katy, La Porte, Deer Park, Pearland, and more.
Affordable and Safe Suburbs in Houston 
Houston offers several affordable suburbs that provide a comfortable living experience without breaking the bank. These suburbs offer a range of amenities, good schools, and a welcoming community atmosphere. Here are some affordable suburbs in Houston:
● Pasadena: Known for its affordable housing options and offers easy access to major highways.
● Baytown: Offers a low cost of living along the shores of Galveston Bay with a range of housing options.
● Rosharon: A comfortable and affordable lifestyle option with convenient access to Houston's amenities and job opportunities.
● Cypress: Offers a diverse selection of low-cost housing options for individuals and families seeking affordability without compromising on quality of life.
When considering an affordable suburb in Houston, it's important to research the specific neighborhoods within each suburb. Consider your commute, and assess the amenities that are important to you. Also, keep in mind that housing prices and affordability can vary, so it's a good idea to work with a local real estate agent who can help you find the best options within your budget.
Family-friendly Suburbs in Houston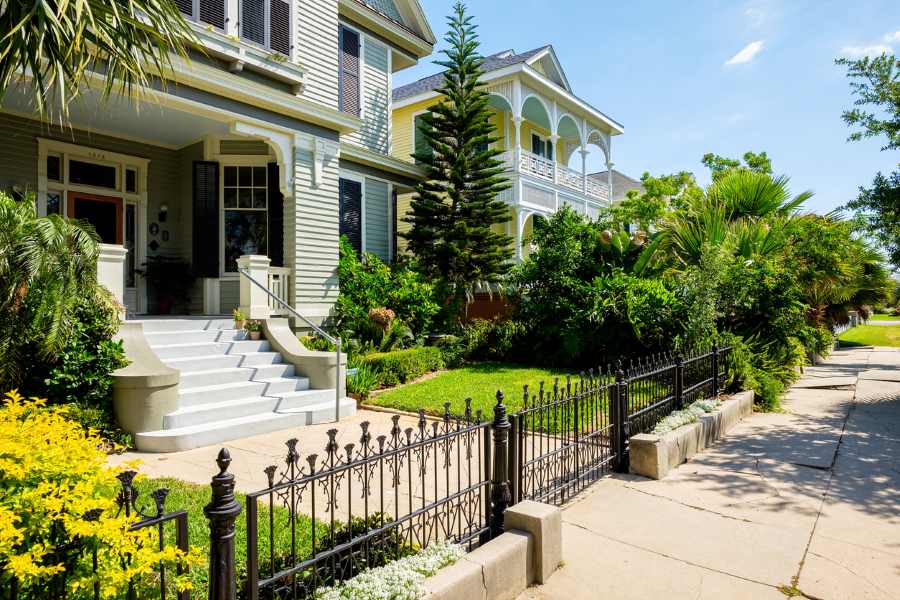 If you are moving to Houston with your family and looking for the perfect place for you all to live, you're in luck. Houston offers an array of family-friendly suburbs, with convenient locations and a proximity to the highest quality schools in the area.
Good Schools in Houston Suburbs 
When searching for a good place to live, proximity to good schools is a top priority. Houston and its suburbs are home to several excellent schools that offer quality education and a range of academic and extracurricular programs. Here are a few good schools in various Houston suburbs:
● Conroe Independent School District: Receives high ratings for its schools' academic achievements.
● Katy Independent School District: Renowned for its strong academics and extracurricular activities.
● Cypress-Fairbanks Independent School District: Offer a wide range of educational and extracurricular programs.
● Pearland Independent School District: Recognized for its dedicated teaching staff and student achievements.
● Clear Creek Independent School District: Home to strong schools with emphasis on science, technology, engineering, and math (STEM) programs
Things To Do In Houston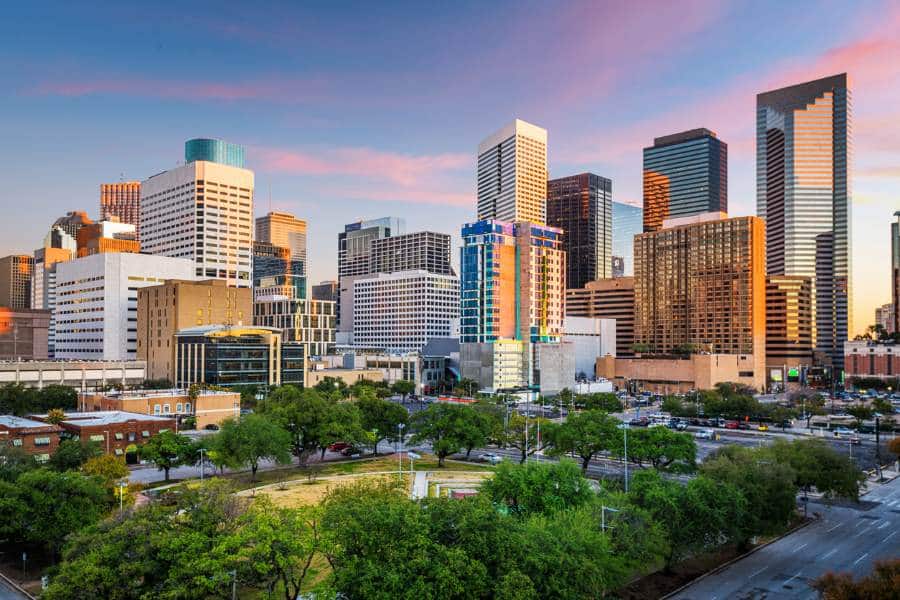 Known for its diversity, rich cultural heritage, and thriving arts scene, Houston offers an array of experiences that cater to all interests. Whether you're a history buff, a foodie, or an art enthusiast, this city has something special to offer. Let's dive into discussing Houston's unique charm and some of the best things to do in and around the city!
Explore the Museum District 
Houston's Museum District houses a collection of world-class institutions that cater to a range of interests. From the Houston Museum of Natural Science to the Contemporary Arts Museum Houston, there's no shortage of cultural experiences to enjoy. Be sure to check out the Menil Collection—a hidden gem featuring an eclectic mix of art and a peaceful atmosphere—or Space Center Houston, where you can learn about the history of NASA.
Along with this, you can wander through neighborhoods like the Heights and EaDo to discover captivating murals or explore the galleries in the Montrose area and the Arts District for a more traditional art experience.
Culinary Delights 
For all the foodies out there, Houston is a haven for culinary delights. From Tex-Mex to global cuisines, the city offers a wide range of dining options. Stop by Stuffed Belly for a delicious sandwich, Verde Garden for the best Tex-Mex in town, Elro for the pizza of your dreams, or Love Croissants for pastry-galore. There is also a vibrant food truck scene in the city, with flavors from all around the world at an affordable price. 
Along with food, Houston has a variety of great spots for late-night drinks with friends. Some of Houston's best cocktail bars include the Heights Social, Bandista, Refuge, Julep, and Diversion Cocktails.
Natural Beauty 
If you're a nature lover, Houston has an array of natural landscapes to explore. You can escape the urban hustle and bustle by spending the day at Buffalo Bayou Park. With walking and biking trails, kayak rentals, and beautiful skyline views, the park is a perfect destination for relaxation and exploration. 
Along with this, head over to Hermann Park where you'll find the most ideal blend of nature and culture. Stroll through the peaceful McGovern Centennial Gardens, paddleboat on McGovern Lake, and visit the Houston Zoo—all within the park's beautiful setting.
Live Entertainment 
Catch a live performance in Houston's renowned Theater District, where Broadway shows, operas, ballets, and symphonies take center page. For sports enthusiasts, attending an Astros, Rockets, or Texans game is a must for an authentic Houston experience.
Rent Self Storage from Storage King USA in Houston 
If you're considering moving to one of the many outstanding suburbs of Houston, you can rent a storage unit from Storage King USA for your extra belongings. Our self storage units in Houston, TX, offer a range of high-class amenities in convenient locations to make your big transition easier than ever. You can find us at:
Contact us for more information and rent or reserve a storage unit for your upcoming move to Houston today!
More From Storage King USA