Top Five Uses For Self Storage in Florida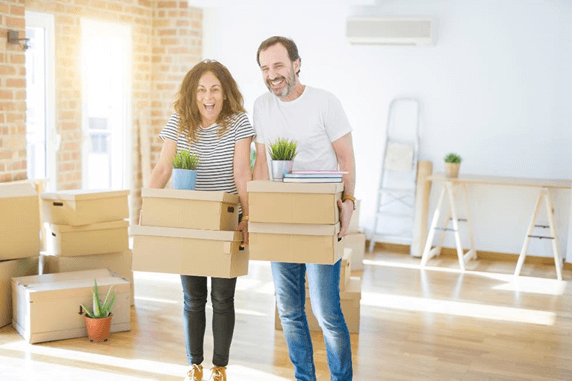 If you've thought about using Florida self storage to help with your household needs, you're not alone. Sunshine State natives and newbies count on storage units for both everyday use and to help them through transitional periods. Whether you're renovating your home or simply trying to keep things tidy, Storage King would like to help you find an answer to the question, "Do I need self storage?" during these five common situations.
1. Maintain Order While Moving
Self-storage is a godsend when moving. From creating a clutter-free environment when showing your home to clearing space for cleaning and packing, a storage unit gives you breathing room during moves. Choose a facility between your old and new homes for easy access.
2. Protect Your Belongings from the Weather
Floridians may appreciate our climate during the winter months, but the wilting heat and humidity can wreak havoc on our belongings. Storing household goods and business equipment in a climate-controlled unit helps prevent damage due to high moisture levels and fluctuating or extreme temperatures. Storage King also provides customers with the peace of mind that comes with hurricane-proof Florida self storage.
3. Organize Your Home
"Do I need self storage?" is a common question these days. If clutter has taken over or you just want to streamline your home and cleaning routine, the answer may be yes. If you've determined that all your belongings are essential but you don't have the space to store them neatly in your house or apartment, a storage unit can help. Storing seldom-used items off-site frees up space so you can actually designate a place for everything in your home.
4. Boat Storage
Florida is famous for its proximity to the water. As they say, you're never more than 90 miles away from the ocean or the Gulf of Mexico no matter where you are in the state, and millions of Floridians live even closer. But owning a boat can present logistical challenges—they're unwieldy and take up a lot of street or driveway space, and if you live in a condo or apartment you probably don't even have anywhere to store it. But at many Storage King locations in Florida, you can find affordable and convenient boat storage so you can enjoy the water on your time.
5. Stay Sane During Renovations
If you've ever gone through a remodeling or renovation project, you know that upending your routine can be unsettling. From dealing with constant dust to misplacing your daily essentials, renovating can throw you off your game. Keeping valuable, delicate, or bulky items in Florida self storage provides peace of mind—and fewer surfaces to clean. It also means you'll have fewer items to move around as workers move from one space to another.
Storage King Provides Storage for Any Reason
Whatever your reason for choosing self-storage, finding the right facility is important. Opt for a well-lit site in a location that's convenient for your needs. Storage King offers easily accessible, well-protected storage across Florida, from Miami to Tallahassee and beyond. Contact us for answers to your questions, or reserve a unit online today.
More From Storage King USA