Make Your Pasadena Home the Envy of the Neighborhood This Christmas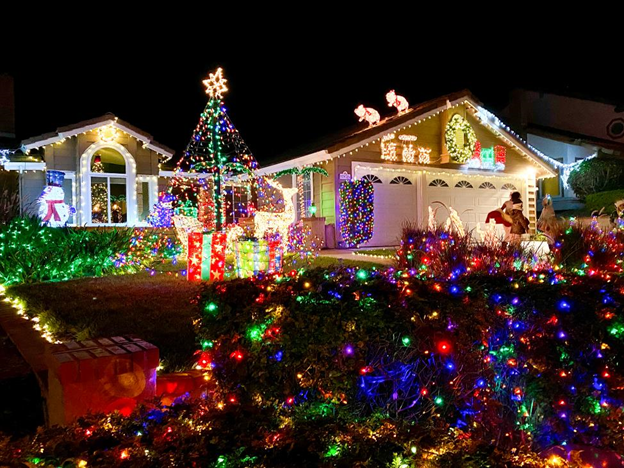 Are you ready to light up the neighborhood with your Christmas lights this year? Of course you are— that's why you're untangling all those stringed lights. If you want to go all out and impress your neighbors in Pasadena, TX, you have to try our latest holiday decoration tips this Christmas season.
3 Holiday Decoration Tips for Your Pasadena Home
Turn it up a notch with animation.
Anyone could put up stringed lights and call it a day, but what if you turn those static lights into a light show? Doing that would impress every passerby on the street. You can find animated lights and switches at a local chain retailer or online at an affordable price. Once you hook everything up and turn on the lights, you'll amaze everyone on your block.
Show off your interior decorating.
There's no reason to hide your interior decorations from everyone outside. Consider opening the curtains to show off your stringed lights, Christmas tree, and other decorations on the inside. Is your stairway visible from the outside? Wrap the banisters and railings with lights, and show off your work to those driving by. Putting lighted candles or similar decorations in the windows will also make a big difference in how your home looks on the outside.
Don't forget the landscape.
Most people hang lights on the exterior, but not everyone drapes lighting on the hedges, bushes, and trees. See your driveway? Line it with Christmas lights. Do the same thing to your walkway. You can even wrap your mailbox with lights. Placing lighted animals in the yard will also help to tie everything together.
Paint Your Home With Christmas Lights
Want to free up space in your garage or attic after the holiday season. Well, one way to do it is to check out our seasonal storage options in Pasadena, TX. You can bring those Christmas light boxes and other decorations to our facility and store them with us. Our storage units are perfect for seasonal storage, giving you a place to keep those decorations safe, secure, and out of the way until the next holiday season.
More From Storage King USA