The Best Boating Spots Near New Caney, TX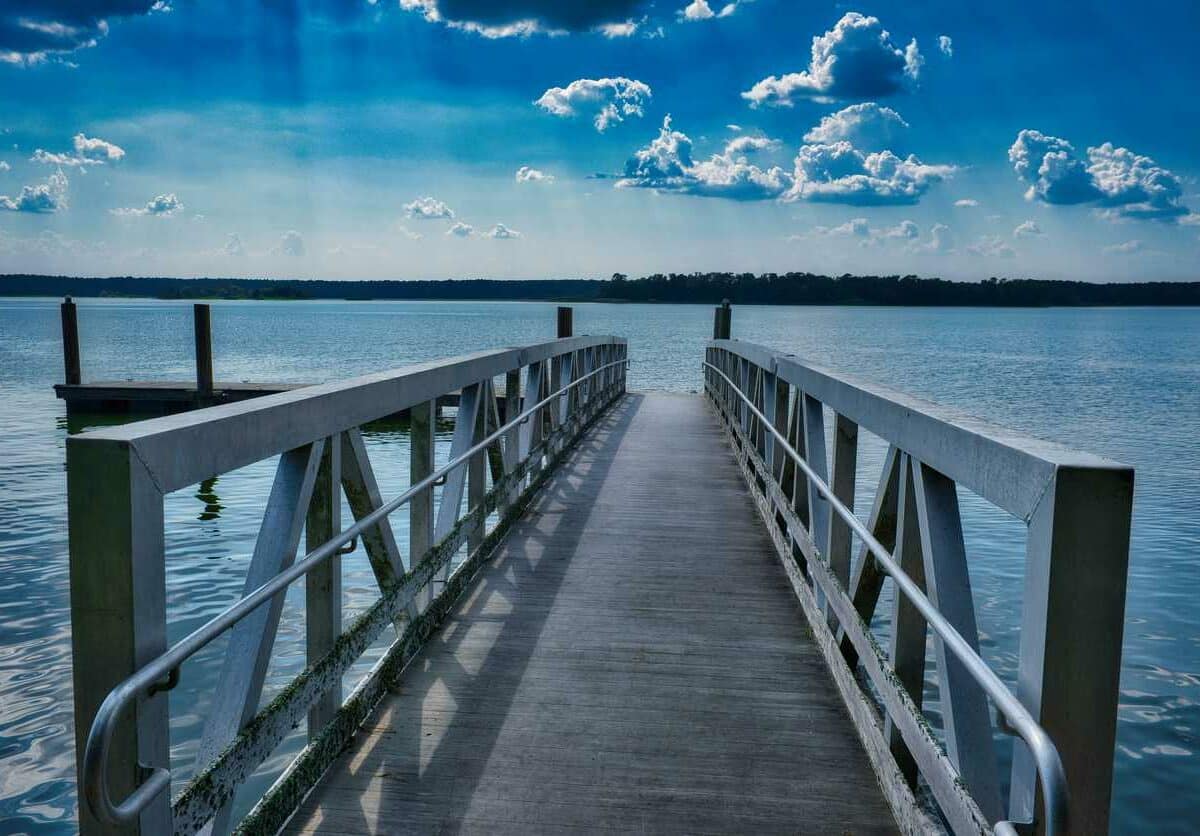 Living in New Caney, Texas shouldn't stop you from seeking boating adventures; there are plenty of lakes near Houston, TX that you can take advantage of. Here are five of the best boating destinations near New Caney and how Storage King USA can help provide a smooth boating trip.
Lake Houston
Lake Houston is one of the best lakes near Houston for boating trips. This lake is over 12,000 acres and is known for its calm waters. Here, you can indulge in boating, water skiing, tubing, jet skiing, and more. In addition to being a great place for water sports, Lake Houston is a fisherman's paradise. You'll find a variety of fish species ranging from catfish to crappie and largemouth bass. With multiple boat ramps, accessing this lake is convenient, and you can explore its serene waters while enjoying the scenic surroundings.
Lake Conroe
Lake Conroe is a great destination to visit if you want to go boating, but don't have all the necessary equipment. This 20,000-acre reservoir conveniently offers rental services, so you can rent a boat, kayak, jet ski, and more! After your boating trip, you can wind down and enjoy the local eatery at one of Lake Conroe's nearby restaurants.
Lake Livingston
Located about 50 miles north of New Caney, Lake Livingston is a huge reservoir, encompassing over 90,000 acres! This Lake is a popular place for sailing, powerboating, kayaking, and more. With such a big space, you'll have plenty of room for all of your boating activities. Interested in a good treasure hunt? Lake Livingston offers geocaching adventures, a unique modern-day treasure hunt activity where you can use clues to find various hidden treasures all throughout the state park.
Sheldon Lake
Located in the Sheldon Lake State Park and Environmental Learning Center, Sheldon Lake is one of the most scenic lakes near Houston. Along with all of the opportunities for boating, fishing, and paddleboarding, Sheldon Lake also is a great place to immerse yourself in nature and wildlife. This lake is home to numerous bird species and wildlife, such as wading birds, waterfowl, turtles, alligators, and other animals. You can also visit the Learning Center and learn more about the surrounding ecosystems and wildlife.
Kinder Lake
If you're looking for a place to enjoy smaller water activities, Kinder Lake is the place to be! Located right in Houston, Kinder Lake provides the best of both worlds by giving you a place for recreational fun with a view of Houston's city skyline. Take the whole family and take advantage of all of the watersport fun with kayaks, remote-controlled boats, and more!
Store Your Boat with Storage King USA
After exploring some of the best lakes in Houston, store your boat, kayak, and other recreational gear at Storage King USA. With 5 storage facilities located in and near New Caney, TX, you'll always have a convenient and affordable place to store your boat. You can find convenient and affordable boat storage in New Caney, The Woodlands, and Magnolia, TX.
With our month-to-month leases, you'll have the flexibility to choose whether you want to store your vehicle short-term during the offseason or long-term! Complete your boating trip and rent your storage unit with Storage King USA today.
More From Storage King USA