5x10 Storage Units in Phoenix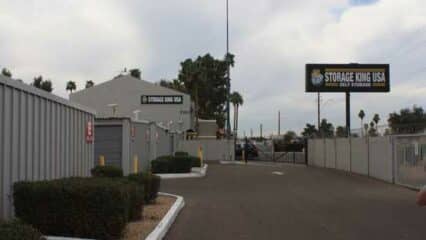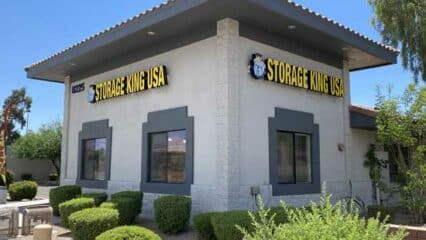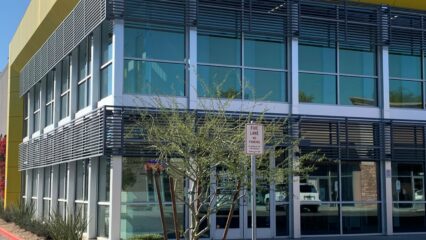 With its fast-rising population, people are catching on to the beauty that Phoenix, AZ, offers. For those moving into the area, those looking to downsize, or those needing some additional space, Storage King USA has the perfect storage units for you.
Our smaller 5×10 units are perfect for storing a couple of items to lighten your load. Moving or downsizing is never a fun process, but our team at Storage King USA is here to provide you with a stress-free and easy self storage experience. Located in beautiful Phoenix, our storage units offer prime locations to store your belongings for the time that you need.
Unlock the full potential of these flexible units and discover how they can make your life easier. Browse our Phoenix, AZ storage facilities to find the perfect location for you.
What Fits in a 5×10 Self Storage Unit?
The best term to describe these units is versatile. A 5×10 storage unit gives you 50 square feet to store your belongings. These small units are comparable to the size of a large closet and are ideal for storing smaller household items that you can't find room for. These popular units are loved for its functionality as a smaller unit that has plenty of room for most of your items.
Great things to store in your 5×10 storage units are:
Mattress sets, dressers, and coffee tables
Artwork, musical instruments, and mid-size electronics
Seasonal decor or equipment such as garden tools, skis, and camping gear
Business supplies, records, or inventory
Maximize your space and rent or reserve your convenient 5×10 unit today!
Our 5×10 Storage Facilities in Phoenix, AZ
We understand that storage units need to be close to you, and we want to offer you as many locations as possible. Luckily, we have plenty of facilities in or near Phoenix that offer 5×10 units so you can find the most convenient location. Find the nearest Phoenix storage facility to you to find your 5×10 storage unit:
Climate-Controlled Storage Units in Phoenix, AZ
We're proud to provide high-quality storage services tailored to your needs such as climate-controlled storage units. Our climate-controlled storage units protect your storage items from the elements and extreme temperatures.
Phoenix weather is hot year-round, and if you are storing electronics, wooden or leather furniture, valuable personal items, and more you may consider renting a temperature controlled storage unit to help prevent your items from warping, shrinking, or breaking. Browse our Phoenix storage facilities to find the nearest climate-controlled storage unit to you
Reserve Your Phoenix Storage Unit at Storage King USA Today
Life's transitions are always hard to adjust to. If you are leaving, shrinking, or renovating your house, trust Storage King USA to provide you with all you need for essential and immediate storage solutions.
If you are needing storage smaller or larger than our 5×10, check out our storage unit size guide to find the exact self storage unit you are looking for. Storage King USA looks to provide you with a storage unit that will fit your items from our smallest unit to our largest storage option and even RV or boat parking. Contact us for more information to rent or reserve available Phoenix, AZ, units today!
Frequently Asked Questions About 5×10 Storage Units in Phoenix, AZ
Can I reserve my storage unit online?
Yes! We love providing you with the easiest storage solution possible. We offer online booking where you can reserve a unit, and with our autopay service, your 5×10 storage unit rental can be taken care of in just a few clicks.
Do you offer month-to-month leases in Phoenix, AZ?
We do! We understand that storage units are only a temporary solution, which is why we have no long-term contracts. We offer you month-to-month leases so you are never committed to more than you need. Any time you are needing to cancel you can with peace of mind knowing you will not have to fork up extra money.
How can I pay for my storage unit?
The beauty of our storage units is that you can pay in whatever way is most comfortable for you! If that means you are wanting to pay at our facility, online, or over the phone, we have each option available for your preference.