Your Guide to Self Storage in Newark, NJ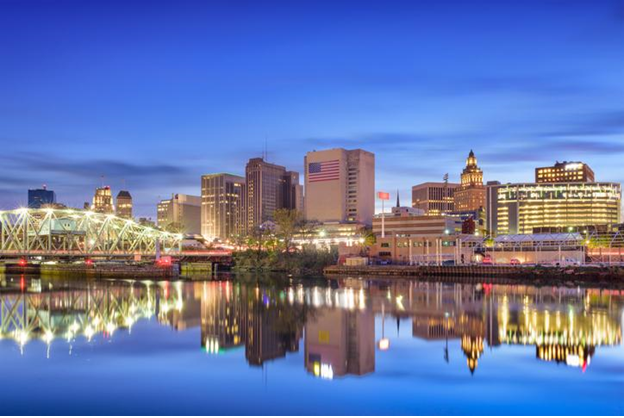 Instead of selling or donating your belongings to create extra room in your living space, give them a home away from home in a self storage unit from Storage King USA. We're proud to offer excellent self storage solutions at affordable prices for Newark. Discover how New Jersey self storage can benefit your New Jersey home, and why Storage King USA is the king of self storage.
What is Self Storage?
Self storage provides storage units that Newark residents and business owners can rent in store their belongings, equipment, and more. Visit a storage facility, choose the storage unit that fits your storage needs, and start moving your belongings to their new home.
Need help moving your things? Storage King USA in Newark provides a free move-in truck when you rent a unit. You'll also enjoy using the facility's hand carts, elevators, and moving supplies available for purchase.
Why You Should Use Self Storage in Newark
As a bustling East Coast city, Newark often has more people than available space. From needing extra room for your home office or classroom to trying to find a good apartment, there are many reasons why you may need more space in the Gateway City. Discover why Storage King USA is the right choice for self storage in Newark.
In addition to being a secure place to store your belongings, a self storage facility is often just a short drive away. Storage King USA in Newark is located off of McCarter Highway at the corner of 3rd Avenue and Passaic Street, which makes it a convenient storage solution for University Heights and North Ironbound.
Create More Space for Your Family
If your Newark home has become an office and a school, give your family the gift of more space with a self storage unit. Whether you need to make more room in the basement for office space or convert your living room into a classroom, you can find the storage solution that fits your needs with Storage King USA storage calculator
Convenient for Businesses
Is your business struggling to comply with COVID-19 regulations? Create more room in your store, restaurant, and more by keeping your furniture, equipment, and inventory in a storage unit. Once regulations relax, just head down to the storage facility to retrieve your business belongings.
Perfect for Apartment Living
Even if you find the loft that's perfect for you, it could be snatched up before you even have time to reach for a moving box. Stay ready to go by moving your boxed-up non-essential stuff into a storage unit, so you can confidently apply for Newark apartments and know you'll be able to move at the drop of a hat.
Find Your Newark Storage Solution at Storage King USA
When you need more space in your Newark home or business, look no further than Storage King USA. Whether you just need extra closet space or a unit capable of storing all the contents of a four-bedroom house, you can find the storage solution that fits your needs at our Newark facility. For peace of mind and more space in Newark, head to Storage King USA.Reserve or rent your unit today!
More From Storage King USA