What to Do with Your Belongings When Studying Abroad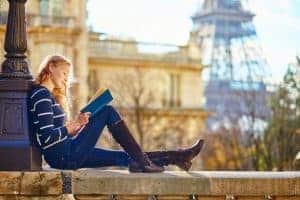 If you're planning on studying abroad, congratulations! You're about to embark on an unforgettable adventure. There's a lot to do before trotting across the globe, from completing paperwork to learning about your destination's culture. Cross one major item off your to-do list by reserving reliable student storage. Storage King USA explains how self storage helps students in Raleigh, NC experience peace of mind while studying internationally.
Why Student Storage?
Why pay rent on an apartment in Raleigh NC when you aren't here to use it? Self storage is the perfect solution for housing your belongings while abroad. Whether you attend an out-of-state school or don't want to crowd your parents' home, self storage makes the decision easy. At a fraction of your monthly rent cost, self storage is a budget-friendly option for anyone studying abroad for a semester or longer.
At Your Convenience
Simplify your life by reserving a unit, completing paperwork, and making payments online. Moving the contents of your dorm or apartment into a storage unit is easier with conveniently located facilities and moving supplies available on site. Stay on schedule during this busy time while packing your belongings, and look forward to easy access to your items when you return. Feel free to stay in touch with the on-site manager and other employees online or by phone – whatever works for you.
A World of Options
Our customers have a variety of needs, so we offer storage units in a wide range of sizes. Maybe you're a minimalist whose belongings fit into a closet-sized space. Or maybe you're an avid collector whose favorite things require more room. Either way, we have you covered. And if you need to store a car or truck, we offer vehicle storage so you don't have to worry about your ride while you're gone.At Storage King USA, our goal is to protect your items from the elements so you can focus on shaping your future – and enjoying this amazing opportunity. From reserving a unit online to having peace of mind about the belongings you leave behind in Raleigh,NC we hope student storage makes your time studying abroad even better.
More From Storage King USA