3 Ways to Store Souvenirs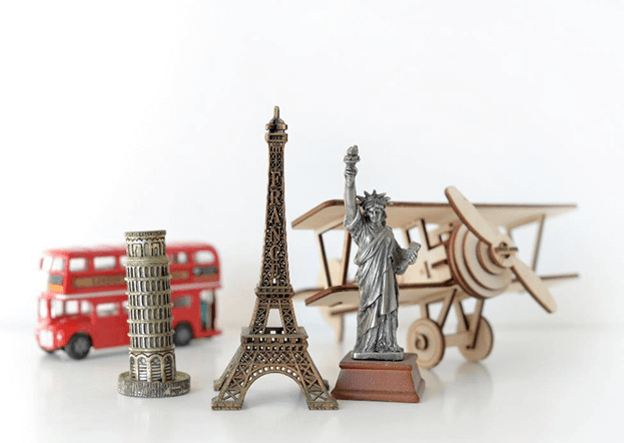 Whether you're vacationing or traveling for work, you're likely to bring souvenirs home with you. The more you travel, the more you'll collect. These trinkets will most likely take up space in a drawer and get in your way over time. Luckily, Storage King has a few ideas to help you keep the clutter under control when you return to your home in Vinton, VA.
Storage-Savvy Ideas for Souvenirs
Display them in souvenir cases.
Displaying your souvenirs gives you a way to show your guests where you've been. If you're a collector, a souvenir case is the ideal choice for displaying your items behind glass or on a specialized shelf. You can choose between floor cases and wall cases or go with a table-style case with a glass top for the living room.
Use some and store the rest.
If your souvenirs have a functional purpose, such as a pen or a flashlight, use them. It's always best to use your souvenirs when you can, as they act as a constant reminder of where you've visited. If the souvenirs are maps, brochures, or other unusable items, put them in scrapbooks to keep them protected and out of the way.
Digitize them to save space.
Not all souvenirs will stand the test of time. First-date movie tickets will crumple and fade, and postcards will bend and break. If you want to store your paper souvenirs forever, it's best to scan them for safekeeping. You can scan most anything, from stickers to pamphlets, and store them on a hard drive for longevity. You can also store your paper souvenirs and temperature-sensitive hard drives in climate-controlled self storage to add an extra level of protection.
Storage Units for Your Souvenirs
If you're low on space and your souvenirs are getting in the way, you don't have to toss them out. Storage units provide extra space for the clutter in your home. They come in many different sizes to accommodate keepsakes and memorabilia of all types. With self storage in Vinton, VA, your souvenirs and other items will stay sheltered for as long as you need.
More From Storage King USA