Storage King USA Adds Three New Locations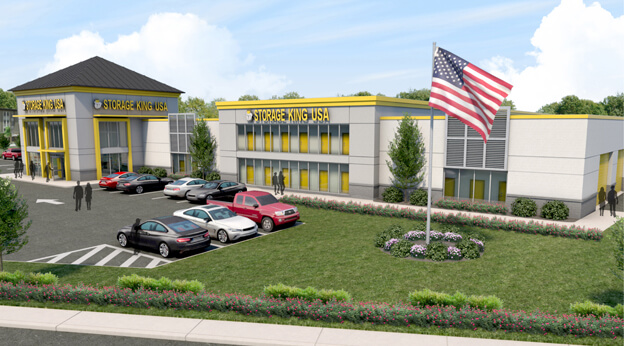 Storage King USA proudly operates in multiple regions across the country. We help home and business owners keep their property clutter-free by providing secure storage space in convenient locations. As part of a forward-thinking business strategy, we are adding new storage facilities in three diverse markets.
Akron, Ohio
Growth is a key component of our approach, and our new facility in Akron offers plenty of room to grow. This site, our first in Ohio, is situated on 12 acres. The large lot will allow us to add storage units, and our budget allows for the many improvements planned to make this a best-in-class facility. The existing facility covers 57,000 square feet and provides the area with climate-controlled storage to protect valuable or fragile items. The area's young population, large metro area, and abundance of large corporations make this an attractive community. Our Akron site is located at 1252 Mina Ave near routes 21 and 162.
Phoenix, Arizona
Storage King USA has acquired two facilities in the Southwest. As the nation's fifth-largest city, Phoenix residents are in particular need of self storage. Our two new Arizona sites offer almost 111,000 square feet between them and are part of our focus on high-growth areas. Our company plans to acquire both portfolios and individual properties as we grow. We're proud and fortunate to be in a position to take on new storage facilities, especially during uncertain times. Our Phoenix facilities can be found at 8225 W Encanto Blvd and 7111 W Indian School Road.
Savannah, Georgia
Our first Georgia property is located in lovely Savannah. The facility contains 376 climate-controlled and drive-up units. There is also a car wash that can be removed should we require more storage space in the future. The site sits on almost 3.5 acres off busy I-516, which is traveled by over 57,000 vehicles a day. The historic city's population has risen by over 9000 since the last census, and the average age in tourism-driven Savannah is a young 32 years. You can find our site at 5321 Bull Street.
Find the Closest Storage King Facility to You
Whether you live near one of our facilities or plan on moving to the area, join Storage King USA as we grow! Be a part of our efforts to become a truly national company by contacting us today. Or, reserve a unit at one of our storage facilities online today. Come and grow with us!
More From Storage King USA