The Only Spring Cleaning Checklist You'll Ever Need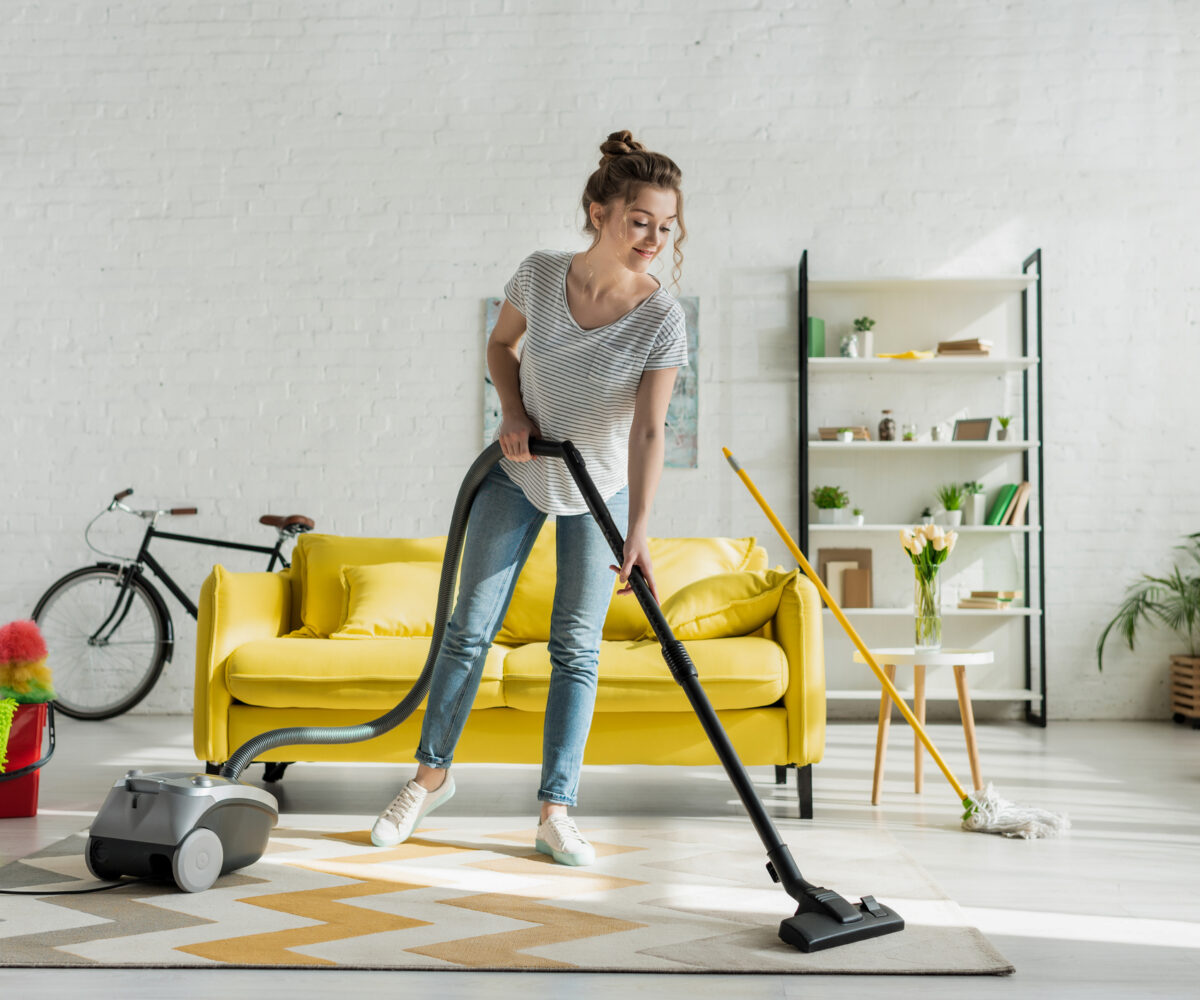 With the advent of warm weather comes the fantastic opportunity to perform some spring cleaning on your home after being cooped up inside all winter. Love it or hate doing it, spring cleaning your home can yield many positive effects, and it's definitely worth doing. However, it's undeniable that there's a lot to keep in mind when you want to start this journey. Should you clean a lot or a little? How do you choose what to clean?
But you don't need to go alone. From the storage experts at Storage King USA, we present the only spring cleaning checklist you'll ever need, filled to the brim with tons of spring cleaning tips to make your home fresh for the summer months! For additional stress relief, you can also streamline the cleaning process by relocating additional belongings into self storage near you for safe keeping.
Your Room By Room Guide to Spring Cleaning
Not sure how to start? Keep it simple: when cleaning up a home, it's best to go one room at a time. That way, you won't be overwhelmed by biting off more than you can choose. Additionally, as much as possible, start from the top of the room and work your way down—this will help you eliminate the need to clean things more than once from falling dust. Here are some additional tips for
Wet Areas
Areas that are often wet, like, kitchens and bathrooms, can get dirty very quickly. It's not unusual for these to be the dirtiest areas in the home, but when they look good, they look good. Here are a collection of tips to help you make those wet areas shine—literally.
Use white vinegar to break up mineral deposits around faucet heads.
Clean stainless steel sinks with baking soda.
Eliminate water stains with lemon for a fresh solution.
Clean appliances by applying water heated with lemon juice and rinds.
Rub a ceramic stove top with a wet dryer sheet to break up residue.
Family Spaces
Often the largest spaces in the home, cleaning your living room or family space doesn't need to be daunting. If necessary, break up your cleaning procedure into 10-15 minute chunks for easier management. Try the following, which can be applied to other family spaces throughout your home as well.
Wipe down blinds and take any drapes or curtains to a cleaner.
Sweep under large appliances and furniture, especially the ones that rarely move.
Clean your upholstery (stay mindful of the tag indicating how), or hire a professional.
Wrap a rag around a butterknife to clean out your vents.
Place towels beneath furniture when moving it so you avoid scratching the floor.
Organize your summer clothes vertically and store what you don't need.
Remove pet hair from your carpet and rugs with a window squeegee.
Garages, Basements, and Laundry Rooms
Don't neglect your garage, basement, or laundry room when setting out on your spring cleaning journey. You may not spend as much time in these spaces as often as other rooms in your home, but they deserve some spring cleaning love, too.
Take inventory of your sporting equipment and tools; donate or store ones you don't use.
Clean your washing machine with an empty load of hot water and vinegar.
Remove dust and lint around the lint trap in your dryer.
Pull out your vehicles and sweep your garage floor.
If your garage or basement have windows, break out the Windex and paper towels to clean them.
Vacuum or mop your basement floor for the deep clean it probably needs.
When to Begin Spring Cleaning
When do you start spring cleaning? That varies by personal preference and where you live, but a good rule is to do as soon as you're comfortable keeping all the windows open. Even with all the spring cleaning supplies and tips, it can take some time reinvigorating your home for the coming months—and keeping the windows open helps bring fresh air into your home after a winter where you probably kept those windows shut.
Make it Easier with Storage
Spring cleaning can be daunting, but self storage can help you along the way and make it much less so. We recommended that you place any seasonal items into storage (winter clothes, snowblowers, recreational equipment, etc.) to maximize indoor space and make it easier to clean.
Our storage units are made with security and cleanliness in mind, so take a moment to ensure a comfortable summer with the knowledge that your belongings are in the right hands and always accessible with Storage King USA. With locations across the United States, we want to help you make the most of your summer with a promise of quality you'll find nowhere else!
More From Storage King USA