Should I Sell My House?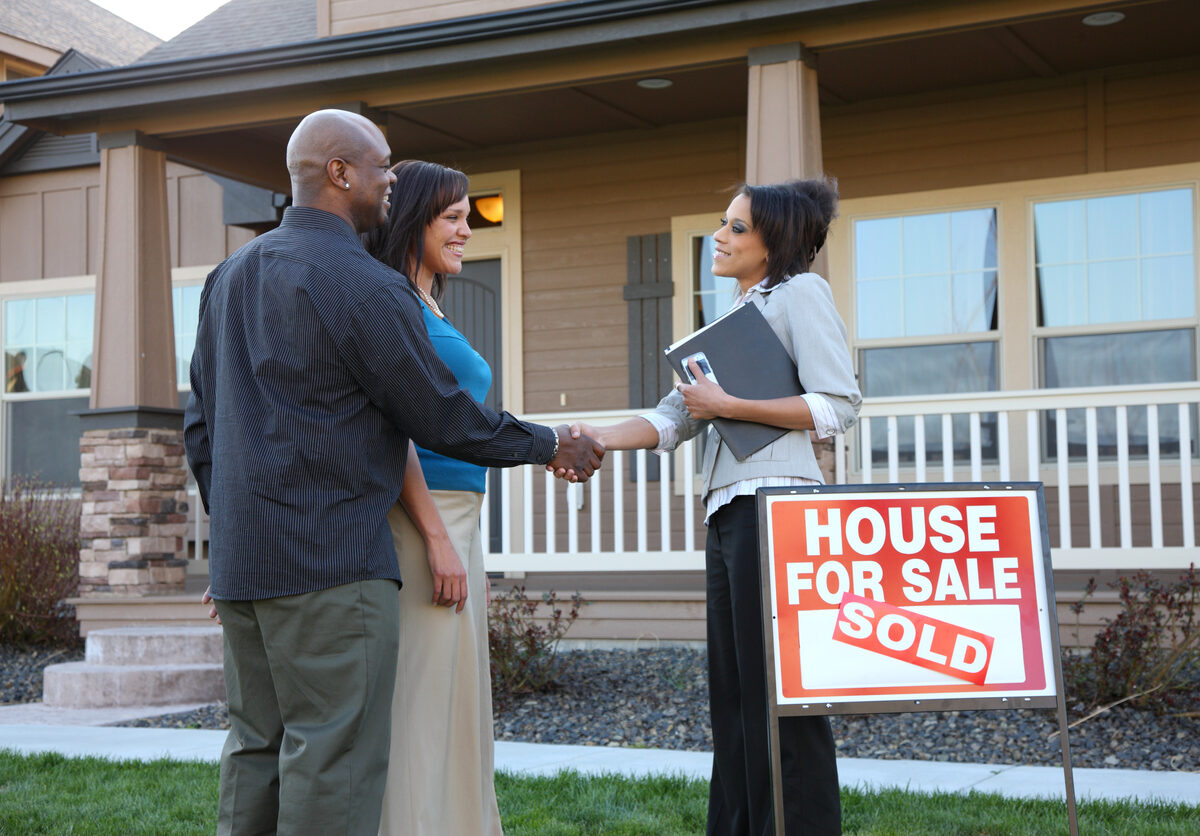 It's impossible to ignore how hot the housing market is right now. If you're on the hunt for a house in this climate, chances are that you've made more than a few offers that haven't gone through. And if you're happily residing in a house of your own, you probably have seen ads for record low refinance rates.
As a result, it's tempting to wonder how much your own house will fetch on the open market and whether you should consider selling your home. Thanks to residential storage near you, a lack of space for your belongings doesn't need to be a big factor in your decision. However, there are plenty of other factors to consider. Let's explore a few.
It's a Seller's Housing Market—and Will Be For a While
Housing markets oscillate between being "buyers" and "sellers" markets, depending on a variety of external circumstances. Today's market is a sellers market—meaning that it's easier to sell your house than buy one—and it will be for a while. Here's why.
Millennials Are Buying Lots of Homes
Did you know—millennials have been the largest generation in the U.S. workforce since 2016. And after years or being in the workforce, millennials are starting families and looking for houses. In 2020, millennials accounted for over half of all new home mortgages. That's because millennials are also the largest generation in the U.S. right now. With so many young people looking for houses, demand is high.
Interest Rates Are at An All-Time Low
Home mortgage interest rates are a large component to home affordability, as even a percentage point's worth of difference on a principal of a few hundred thousand dollars can make a huge difference. But when the Federal Reserve set the federal funds rate to 0% at the beginning of the COVID-19 pandemic in 2020, mortgage interest rates dropped, too.
How low are interest rates? Well, for the first time in the half century it has been closely tracked, the average 30-year mortgage interest rate fell below 3% in 2020. How does that impact home buying? Well, for a $300,000 home, a 3% interest rate yields a monthly principal payment of a little over $1000. A 5% interest rate yields a monthly principal payment of just under $1300. That nearly-$300 difference per month is a big deal—and comes out to about $100,000 more in interest over the 30-year mortgage.
How Much Will I Make Selling My House?
Ultimately, when considering whether to sell your house during a hot market, the biggest question is about how much you'll make selling your house. The specific answer, of course, will depend on your home size, address, and location within the country. But there are a few things you can consider regardless.
What Are the Costs of Selling a Home?
You won't simply get the full value of your home when you sell it. There are costs involved with selling your home, either tied directly to the process or as indirect results of the process. Some of these costs include:
Real estate agent fees—the home seller traditionally pays both their agent and that of the buyer; fees are generally 5% of the home sale price
Staging, preparation, and renovation—some renovation projects and other preparation is usually required in order to maximize your sale price
Seller concessions—certain concessions are often requested by the home buyer, and while they are not required to complete the sale, some concessions are usually made by the seller
Average Home Sale Price
The median home price across the entire United States was $295,300 halfway through 2020, a figure 3.5% higher year over year. Again, though, your individual home could differ largely from that figure, especially if you live in an expensive market like California or a relatively affordable one like Ohio.
But it is undeniable that housing prices across the country are high, and you are highly likely to sell your home in a short period for over asking price. Consider that in the last year or so:
Find Residential Storage Near You to Help
If you do take advantage of a hot market in order to sell your home, you have a couple of options regarding where to move. One option is to move in with family members, if that's possible. Another is to try to upgrade your home, taking advantage of your home's larger sale price and low interest rates to try to move into the home of your dreams. And your other main option is to move into an apartment, condo, or townhome to become a renter.
However, many of these options require additional storage space. If you move in with your parents, your belongings have to go somewhere. And if you get an apartment, you might be forced to downsize or abandon a garage.
That's where self storage comes in. With month-to-month leases, plenty of unit size variety, and convenient features and amenities, there's a residential storage unit near you to fit your needs. Use storage as a temporary home for all your belongings or as a tool to help the moving process easier.
No matter what you decide to do with your home. Storage King USA is here to help. We have storage locations across the United States—rent a storage unit today at your local Storage King USA facility!
More From Storage King USA