The Best Options for Small Business Inventory Storage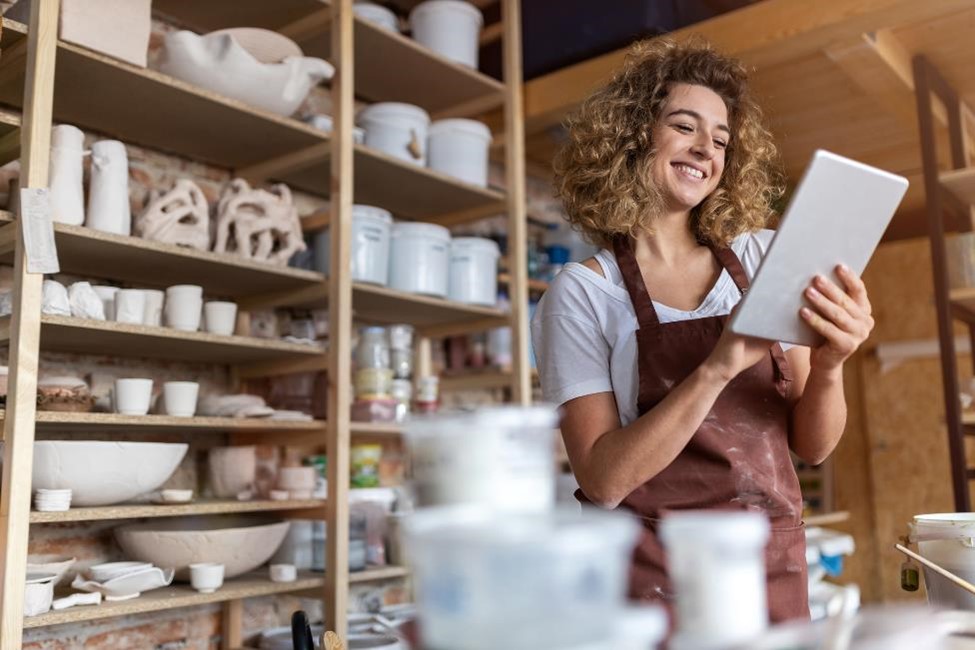 This one's for the entrepreneurial professionals out there. You know who you are. The small business owners behind start-ups and businesses in the growing stage.
If this is you, and assuming your business isn't a service, you likely have a decent amount of equipment, supplies, and product waiting to be shipped or waiting to be moved to your store. In these circumstances, a flexible, affordable small business inventory storage can prove invaluable as you organize yourself and prepare for the next step of development in your business's growth.
That's where Storage King USA comes in. We want to send a signal out to all small business honors about how useful temporary inventory storage could be in giving you the space you need to breathe. Here are some of our best business features for business professionals who can't wait to take things to the next level.
Size Varieties
Depending on the size of your business, budgeting limitations, and the items you store, the amount of square footage you'll need are subject to vary. Storage King USA has a handy self storage size guide with dimensions and "equivalent" comparisons to make it easy for you to understand how much space you're getting, no matter the size.
Our smallest standard size is 5×5, and our largest standard size is 10×30, which is like a large garage. We also have a limited selection of even larger units at select storage facilities. The larger inventory storage units can, obviously, accommodate larger products and equipment, with ample space for furniture, lawnmowers, small boats, desks, shelves, chairs, and other appliances.
In the case that you have a vehicle or two that need additional inventory storage, we also offer parking for cars, boats, and RVs.
Versatile Lease Lengths
We can accommodate nearly any timeline to meet your small business inventory storage requirements. You pay one month at a time, with no contracts, so you are never locked into an unideal situation. We understand that sometimes you only need the benefits of a temporary inventory storage unit, while you're moving your business to a new location, or during a particularly busy time of the year.
Whatever the time, whatever the need, we'll serve you for as long as you'll have us.
Accommodations and Amenities
We do what we can to maximize the usefulness of our inventory storage facilities to the greatest number of people. Because of this, we've equipped the units (and our overall service) with many practical, user-friendly amenities:
Loading docks for commercial trucks
Specialized file storage and racking systems
Inventory storage
Long-term storage leases
Business delivery acceptance
Mailboxes and shipping
24/7 Access Available
(The above features vary by facility location and availability.)
On top of these, we are proud to stand by our security efforts, as we believe you should have peace of mind when you're separated from your belongings. We want to make sure you know we're doing everything we can to protect what's important to you, which is many of our facilities include:
24-hour video surveillance and recording
Individual door alarms
Electronic gate access
Keypad entry
For additional confidence we offer climate controlled storage so your documents, electronic equipment, and wooden furniture will be preserved in a temperature and humidity-sensitive location, protected from the weather.
Moving and Packing Supplies
Available at our facilities are sell moving and packing supplies to help streamline your moving and/or packing process. We understand that not everything we offer will be useful to every type of business owner, but that only gives us reason to include as many options as possible, so we can be sure nobody slips through the cracks.
At our facilities you can find:
Boxes of all sizes
Bubble and stretch wrap for protection
Mattress covers
Econo pad blankets and moving blankets
Packing tape
Dish kits and glass kits
Newsprint
Box cutters
And more!
If you need locks for your small business inventory storage unit, we offer those on-site, as well.
Storage King USA is Here to Help
We at Storage King USA believe in the ambitions of small business owners across our country, and want to see them succeed. That's why we have equipped ourselves with inventory storage amenities and unit variety to best help you thrive.
Whether your business is for landscaping, selling t-shirts, repairing antiques, or any of the other awesome subjects that you've made into your life passion, we think you deserve an honest chance to make your mark.
Still got questions? Take a look at our frequently asked questions, or give us a call at 623.240.1962, where a dedicated professional is ready to address any concerns or uncertainties you may have. Ready to find some storage? Find a storage facility near you today!
More From Storage King USA