Self Storage for Classic Cars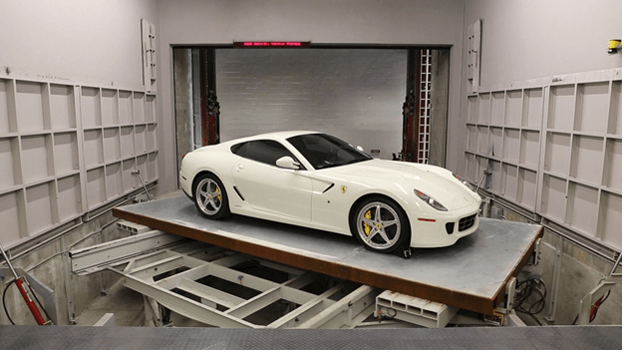 It sure is nice to look at; however, you're not going to leave your classic car parked by the curb or drive it around every day. Instead, you want to preserve it for even more years and generations to come. If you're seeking affordable and convenient car storage for your vehicle, Storage King USA has it covered in the state-of-the-art RoboVault facility in Ft. Lauderdale, FL.
3 Benefits of Classic Car Storage
It minimizes exposure.
With car storage, you don't have to worry about anyone approaching your vehicle or driving away with it. Maybe you're heading out of town for a week and want to take extra precaution with your classic car. A temporary storage unit will keep your vehicle away from strangers on the street.
It protects your car from the elements.
There's no reason to keep your classic car parked outside in the midst of rain, snow, and wind-blown debris. Auto storage gives you a place to keep your car out of the elements, preventing rust and damage from hail. You also don't have to worry about your kids running into your car with their bikes or hitting an errant baseball into the door or the windshield.
It saves space in your garage.
Most garages are packed with lawn equipment, tools, and boxes and bins. You don't want to keep your car parked in an area where it could get damaged while backing out the mower. When you store your car in self storage, you're putting it in an empty space. There are no tools to fall off a shelf and onto the hood or other mishaps to worry about. You get a clean slate and new space to accommodate your classic ride.
Auto Storage at Storage King USA
Classic car storage comes in handy for old-school muscle cars and exotic sports cars. Leaving these cars parked in the garage, on the driveway, or next to the curb is asking for trouble. With auto storage from RoboVault in Ft. Lauderdale, FL, you'll have shelter in which to keep your car away from home. It's there when you need it and will stay protected from strangers, storms, and accidents.
More From Storage King USA