Eight Types of Self Storage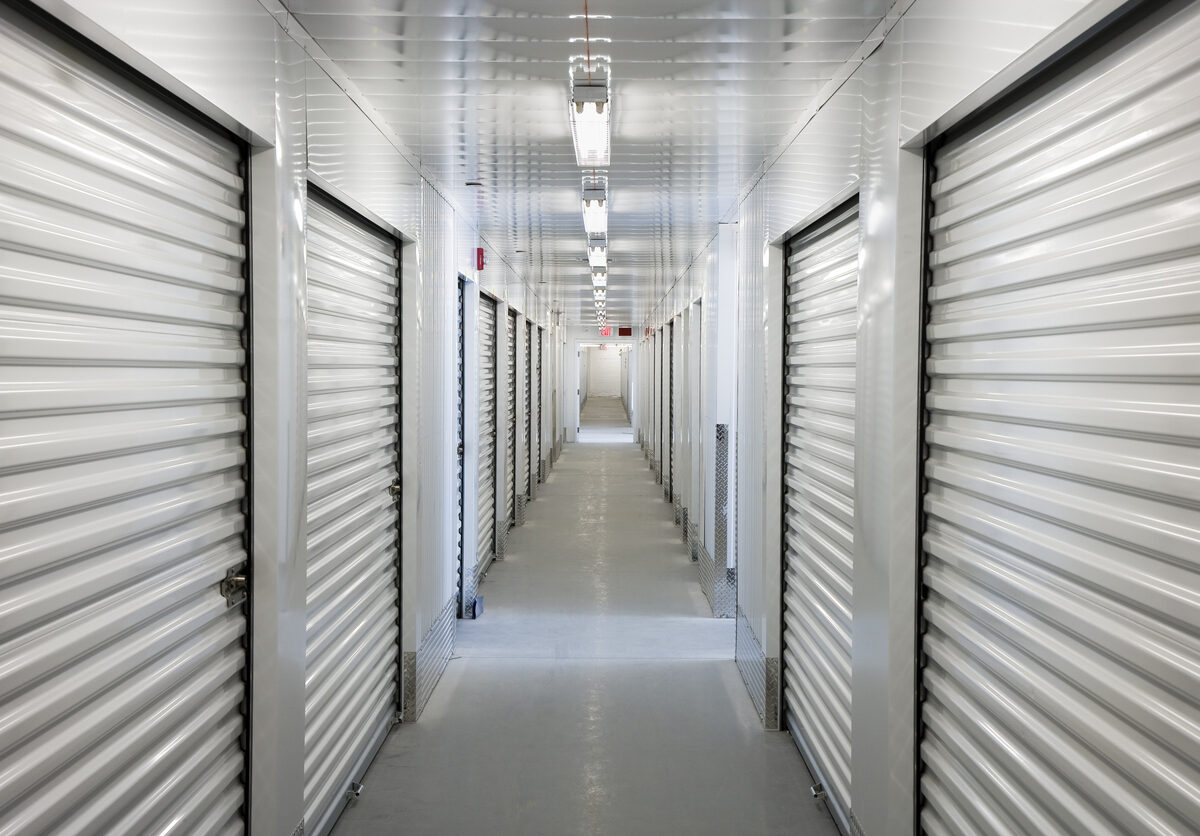 Self-Storage is utilized by renters, homeowners, small and large businesses, college students and military personnel. Renters and homeowners use self-storage to create more room in their residence, freeing up a closet or garage space. Also frequently used to store furnishings, appliances, clothing, sporting equipment, bicycles, sentimental items, holiday items, motorized vehicles and more.Small or large businesses free up space by storing excess office furniture, file cabinets, electronics, records and business supplies. College students store their dormitory contents during summer breaks. Military personnel while on deployment store their belongings. Storage is also utilized by people when remodeling or renovating their house or to protect or secure their personal possessions when severe weather occurs.
Drive Up Storage
Each storage facility may offer one, two of three of the following types of self-storage: inside storage, outside storage, and drive-up storage. If you wish to deposit and organize your most valuable personal belongings in a safe, clean place ensuring easy access to your goods, consider renting a drive up self-storage unit in your area.Drive up storage units provide the highest level of convenience and work best for people who want to load or unload their goods as quickly as possible. Just have to drive right up to your unit and start adding your possessions that you want to leave in storage.
Climate Controlled Storage
Climate controlled storage is another amenity that self-storage facilities offer to their tenants. Depending on what you are storing, protection from wind and rain may not be enough. This is when climate control could be one of the most important amenities alongside security. Climate controlled units are just the ticket if you need to store some furniture or antiques. By controlling the climate within the storage unit, it can help prevent moisture buildup, especially during hot, humid summer months. The main advantage of climate controlled units is, of course, mold prevention.
Business Storage
Self-storage is ideal for businesses of all sizes, from larger stores that might buy a lot of inventory at one time through to smaller companies that are operated out of a person's home. Especially if you have very limited space or you don't have an actual storefront, it can be important for you to make sure you have a good place to store all of the things that are valuable to your business. Now it's easier than ever to use a self-storage unit to help you manage and operate your business as efficiently as possible.Having self-storage options can also let you spend less on your business for the storage space you need for inventory, equipment, or other items. Rather than take on more office or commercial space, a business storage unit allows businesses to maintain their present location, while also freeing up space within that location
Student Storage
Renting a self-storage unit definitely has its perks when it comes to moving home for the summer, moving abroad for a semester, or graduating and moving to a new place. Plus, self-storage rentals are more affordable than you may think. Instead of packing up everything you own and moving it back home (and the unpacking it for the summer and re-packing it to head back to school again!), you can simply unload anything that you will need for next year in your own storage unit/locker. Everything from your PC to the microwave and mini refrigerator can conveniently fit into your very own self storage unit. Storage King USA Self-Storage has many storage facilities located near our nation's top colleges and universities.Here are some additional benefits.
-Less hassle: just pack up your stuff and drop it off in storage before you leave school-Easier pick up: when you move back, just pick up your stuff – it will be waiting for you.
-Cost saving: you don't have to buy packaging items and worry about cross country/state transport costs.
-You get to leave campus sooner! While everyone else is packing up for days and loading up cars and trucks, you can simply throw your things into a storage space and be done with it.
Military Storage
Military families and personnel find themselves frequently moving. When looking for a new home during a transitional period, short-term self-storage can come in handy for all of your belongings. Military members and their families understand that relocation comes with the job, often on short notice. Whether your move involves a Permanent Change of Station (PCS), Temporary Duty (TDY) or Temporary Additional Duty (TAD), self-storage can be a convenient option for long or short-term use. Storage King USA Self Storage has many storage facilities located near military bases and facilities. Our team is always proud to help our country's military members and their families with their storage needs.
24 Hour Storage
In an ideal world, you would only need access to your belonging during normal business hours. Yet this is usually not the case. Most individuals, families, and even businesses need access to their personal belongings at differing times of the day. Choosing a storage facility that is open 24 hours a day/ 7 days a week can offer you peace of mind, knowing that no matter when you need your items—they are available to you.Yet before you choose a 24-hour self-storage facility, it is important to consider a few factors.Proximity: It is best to choose a self-storage unit that is close to your home or business. This way, you can retrieve your important documents, items, or office equipment quickly—even at night.Security Features: If a facility is open 24 hours a day, it is important that the storage unit is safely guarded. Be sure your facility is gated, has security cameras in place, and adequate lighting. Even better, a 24-hour facility that offers security guards can give you peace of mind knowing that you are protected from harm while accessing your items.Location: Whenever possible, try to choose a 24-hour storage unit facility that is located in a good neighborhood. This can reduce the danger you may face while getting to and from your unit and while transporting your goods back and forth.
Vehicle Storage
Vehicle Storage is not only for family and personal use vehicles; it also deals with vehicles that are used for business, from a regular trailer to an 18 wheeler to a crane. Business owners can opt to store company cars, service trucks, and even construction vehicles in a vehicle storage facility when they are not in use. This frees up valuable space on your business property and protects your company's investments. To prevent damage and protect your personal vehicles, a vehicle storage unit may be your best solution for storing seasonal watercrafts, ATVs, additional cars, or motorcycles. Vehicle storage encompasses other type of transportation and recreation such as RV and boats. Boat storage, RV storage, and car storage are all under the same umbrella of vehicle storage.
More From Storage King USA