3 Front Porch Design Tips for Spring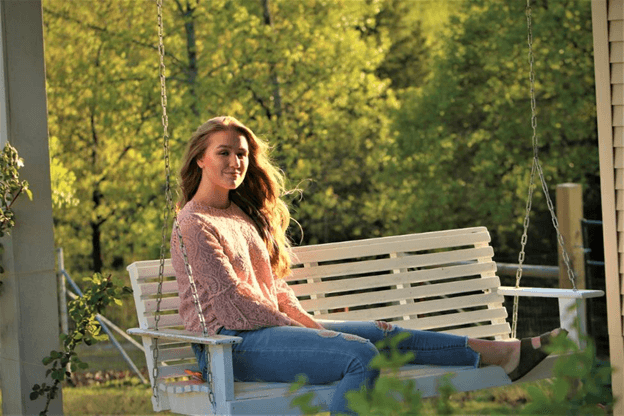 Spring is right around the corner in Belcamp, MD, which means it's time to spruce up your front porch for the new season. With just a little effort, you can transform a dull porch into an inviting space where you can relax and watch the world go by. Storage King has a few design tips to keep in mind once you're ready to take on a springtime project.
3 Design Tips for Your Front Porch
Create an Outdoor Sitting Space
If you want to enjoy the weather this spring, create an inviting place to sit on your porch. An outdoor sofa and side chairs, including a nice ottoman and a table, can turn a lifeless porch into a place where everyone will want to sit and talk. You can also spruce up the area with plants and decor to liven the space.
Add a Pop of Color
Whether the facade is brick or siding, nothing wows the eye like a pop of color on the front door. Consider painting the door red, blue, or another color that makes people stop and look. You can also switch out your old shutters for something colorful to match the door.
Change Out the Hardware
Doing something as simple as changing the hardware on your front porch can make the space look brand new. Install a new decorative knocker on your colorful door. You can also change out the door handle for something modern or classic. You may want to consider screening in your porch to make the space feel more like a gathering spot outdoors. If you need a place to keep things out of the way until you're done, self storage comes in handy for the short and long term.
Storage Units for Seasonal Decorations
Self storage makes it easy to store your seasonal decorations and other things that you need to get out of the way. If you're moving unused clutter from the porch, don't it in your garage or somewhere in the backyard. Our storage units in Belcamp, MD are available in many different sizes and will keep your items safe and secured until you need them.
More From Storage King USA