Moving to Fayetteville, NC? Here's What You Need To Know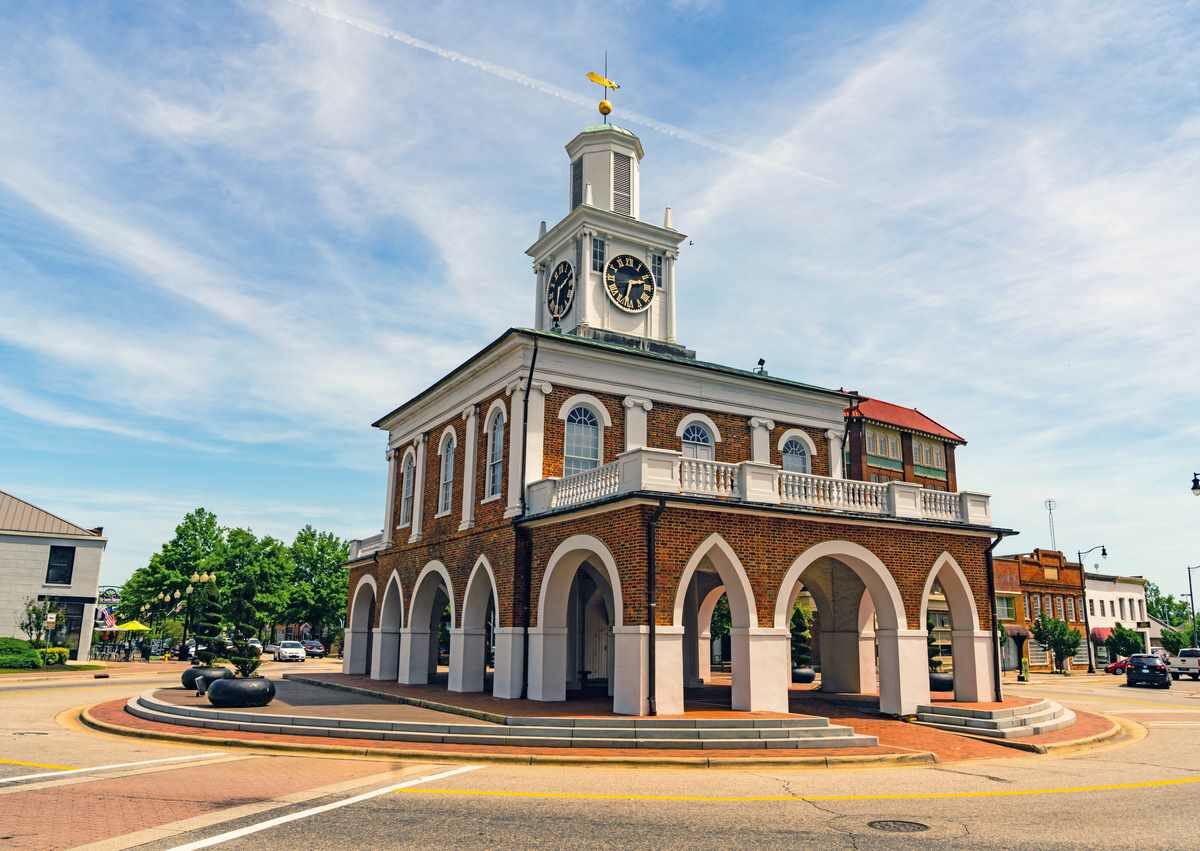 Whatever brings you to Fayetteville, NC, is also bringing you an opportunity unlike any other. Let us at Storage King USA be the first to welcome you to this beautiful city! You'll be joining over 200,000 friendly neighbors and citizens, and we have the self storage facilities and the expert teams to support everyone here through all sorts of life transitions, especially if you're moving to a new home in Fayetteville, NC.
Fayetteville, NC, enjoys warm weather and a lively community, much of which is connected to Fort Bragg. Fort Bragg is the largest military installation in the United States and is one of the largest in the entire world.
Is Fayetteville, NC, a Good Place To Live?
Yes! You can absolutely create the home of your dreams in Fayetteville. Since the cost of living in Fayetteville, NC, is 7% lower than the national average, you might have some newfound financial freedom to give your budget a little cushion.
Furthermore, Fayetteville is diverse and welcoming. Directly adjacent to Fort Bragg, residents come from all over the country, always adding a new flair to this ever-changing city.
There are several great neighborhoods in Fayetteville, NC, including Rockfish Township, Arran Hills, and Grays Creek, that may be good places to start looking for a home.
Things To Do in Fayetteville, NC
Never let a dull day go by when you're in Fayetteville, NC. Take a class or pursue a degree from Fayetteville State University, or get a breath of fresh air at Cape Fear Botanical Garden.
Visit the U.S. Airborne and Special Operations Museum for a local taste of history. Sports fans can cheer on the city's minor league baseball team, the Fayetteville Woodpeckers, at the Segra Stadium.
Grab your paintball gear and your team of friends for a game at Black Ops Paintball and Airsoft. Later, try one of Fayetteville's many diverse restaurants and bars to refuel.
Do you prefer to spend your vacation in the mountains or on the beach? When you're moving to Fayetteville, NC, your answer doesn't matter because you'll be within easy reach of both. Holden Beach, Oak Island, and Wrightsville Beach are all a two-hour drive from Fayetteville when you feel like visiting the coast. Similarly, Morrow Mountain State Park is less than two and a half hours away for the best hiking and camping near Fayetteville, NC.
From education to experiences, you'll never be short of things to do in Fayetteville, NC!
Apartments in Fayetteville, NC
In addition to the affordable housing market in Fayetteville, NC, apartments in Fayetteville can also be on the less expensive side depending on what part of the city you choose to live in.
But finding an apartment isn't an easy task. To lend a hand, we've compiled a list of a few highly rated apartments in Fayetteville, NC, for you to look through:
Rent Self Storage in Fayetteville, NC, From Storage King USA
An easy, organized move can happen with the help of a self storage unit. Maybe you're downsizing and haven't quite figured out what is going to fit into your new, smaller home or apartment. Maybe you're moving in stages and need a place for your belongings in between one place and another. Whatever the reason may be, we've got you covered here at Storage King USA!
With storage units of several different sizes and a slew of great amenities, including climate-controlled storage and vehicle storage, finding the space for your belongings has never been easier. We have four storage facilities in Fayetteville, NC, each with an easily accessible location and affordable storage options.
Drop by your nearest Storage King USA facility today to see everything we have to offer. You can trust you'll be greeted by friendly, knowledgeable staff to help you accomplish your goals when moving to Fayetteville, NC. Welcome to this new chapter in your life!
More From Storage King USA