Protect Your Car and Belongings With Hurricane-Proof Storage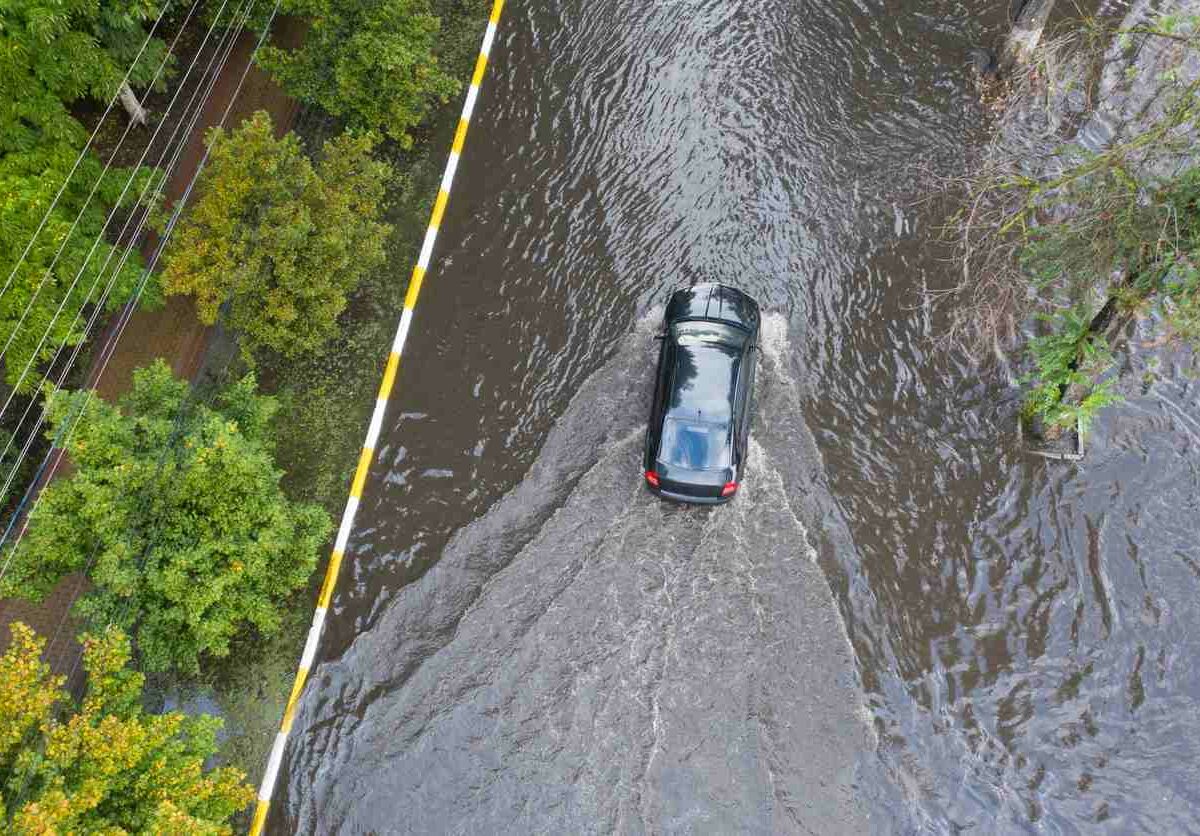 Hurricane season is upon us in Florida, and there's no better time than now to make sure you are prepared for the unpredictable. When preparing for a hurricane, we mostly think of food, water, and shelter, and other things like your vehicle and personal belongings usually aren't top of mind. The most obvious way to prepare your vehicle and belongings for a hurricane is by storing them in garages and attics, but in some cases, garage storage isn't quite enough.
Take it from Florida car owner Ernie, whose million-dollar McLaren escaped the garage door during Hurricane Ian. The Category 4 storm left the brand-new luxury vehicle completely submerged in water and unsalvageable. To make matters worse, the yellow stunner was a fairly new car with about 300 miles on it. Luckily, we can learn a lesson from Ernie's mistake and take steps to avoid such a tragedy. Here's how to protect your car and belongings with hurricane-proof storage with Storage King USA.
Secure Self Storage 
At Storage King USA, we understand how devastating hurricanes can be in Florida and strive to do what we can to help our customers stay prepared. Our RoboVault Self Storage facilities are built to withstand Category 5 hurricanes, so you can enjoy peace of mind that your stored belongings are safe from Florida's ever-changing, unpredictable weather.
In addition to hurricane-proof storage units, we offer climate controlled units in a variety of sizes that provide an extra layer of protection for your belongings through the seasons.
We also provide safe deposit boxes, so you can safely store your important documents, jewelry, family heirlooms, and other valuables during and after a hurricane.
Luxury Car Storage
Along with our hurricane-proof self storage units, we also offer affordable car storage you can take advantage of. Our car storage at our RoboVault self storage facility is not only hurricane-proof, it's lifted 30 feet above sea level to protect vehicles from flooding. These car storage units are fully enclosed, with climate control to help shield your vehicle from humidity and extreme temperatures. With plenty of unit sizes available, these units are great for luxury cars, trucks, SUVs, golf carts, and more.
Stay Hurricane Ready With Storage King USA
Purchasing a hurricane-proof shed can cost you thousands of dollars. Save money and stay prepared by renting one of our hurricane-proof storage units at Storage King USA. Our Fort Lauderdale location is a one-of-a-kind storage facility built specifically to help keep our customer's belongings safe during a hurricane. With flexible month-to-month rental agreements, private drive-in access, and top-notch storage amenities, you'll enjoy peace of mind when you choose RoboVault Self Storage in Fort Lauderdale. Visit our facility off Sixth Avenue or rent your hurricane-proof storage today!
More From Storage King USA