How to Spring Clean Your Apartment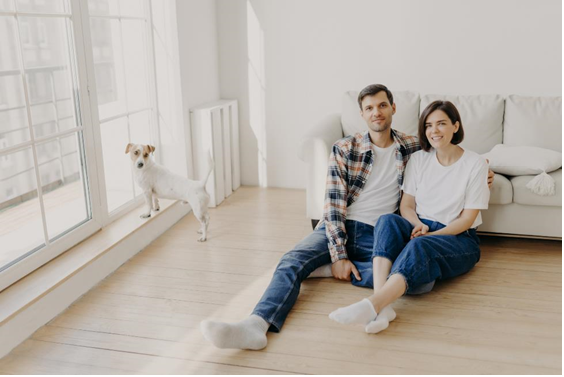 If you're like us, you face spring cleaning with a mix of dread and excitement. It feels great to ring in the warmer months with a thoroughly cleaned home, but all that freshness takes a lot of elbow grease. Not sure where to begin? The Storage King team, with storage units across the U.S., offers these tips for everything from how to spring clean to guidelines for when to start spring cleaning.
What is spring cleaning?
The answer may seem obvious, but the ritual's roots are interesting. When people heated their homes with coal or kerosene, they couldn't wait to throw open the windows while removing the accumulated soot from every surface. While you probably don't deal with coal residue, spring cleaning does give you a chance to clean buildup and grime from surfaces around your apartment. It's also the perfect time to tackle tasks that often get ignored in your weekly cleaning routine.
When to Start Spring Cleaning
Although there's no one time that's ideal for everyone, you might want to wait until you're able to open the windows. You'll circulate fresh air into your home while letting several months' worth of stale air escape. This also makes cleaning the oven and other stinky projects much more doable. Whether you find yourself at home with plenty of time or juggling a crazy schedule, any time you're physically and mentally ready to take on those extra chores is a good time to spring clean.
How to Spring Clean
Your to-do list may be different than your neighbor's or your mom's. However, these tasks will help most apartment dwellers create a clean slate this spring:
Wash walls
Clean the oven
Wash or dry-clean blankets and rugs
Vacuum, spot-clean and flip mattresses
Take everything out of cabinets before cleaning them
Run a cleaning solution through the washer and clean the dryer's lint trap
This is also a good time to take on the odd jobs that have been bugging you. Use a pill remover or razor on blankets, upholstery, and other fabrics. Replace damaged weather strips, place new casters on wobbly furniture, and put off-season items and other seldom-used belongings in a storage unit.
Power Your Spring Training With a Storage Unit Today
From answering the question, "What is spring cleaning" to helping you devise a to-do list, Storage King hopes these tips simplify your annual regimen. Whether you knew how to spring clean but needed a nudge or want to find a secure, conveniently located storage unit, we're here to help. Contact us if you need assistance, or reserve a unit online today.
More From Storage King USA