How to Choose the Right Moving Company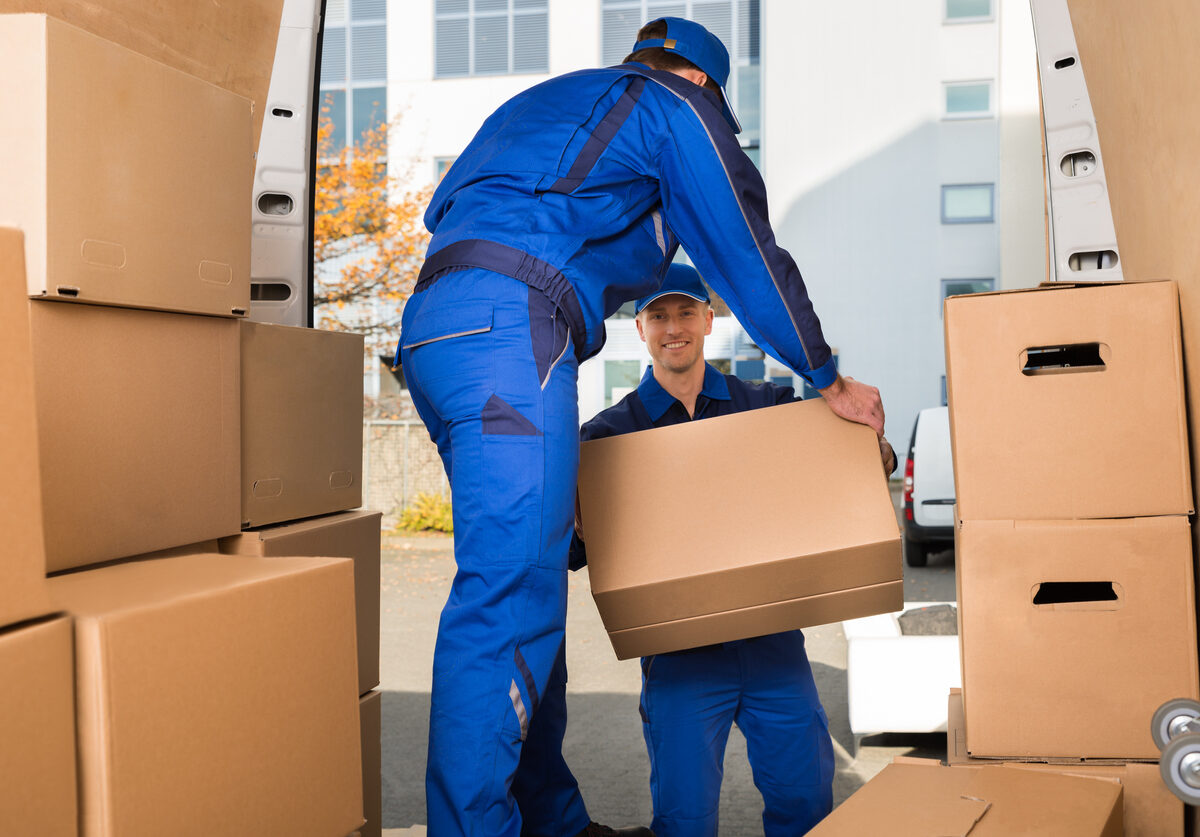 If there's one thing that stresses out our tenants the most, it is the ineptitude or criminal nature of some of the movers they use to haul their items into storage. Many of these companies are of the fly by night variety and their unscrupulous nature,makes it seem as if they were run by the mafia.
On August 6th 2013 a story appeared on the today.com site about a couple that is claiming that a moving company held their belongings hostage for up to two months after they moved! For weeks they received the run around from their mover while they slept on the floor and ate out of paper plates. This may sound unfathomable and shocking to most people out there but for those of us in the storage business this type of complaint is almost common place. The fact is very few people do their research when choosing a company to do their move.on.today.com
To that end we have put together a short guide to aide you in your search of a reputable mover. Moving is amongst the most stressful life events for most people, there is no reason to compound your stress level by choosing a lousy shipper. There are many good companies out there, this short guide will help you find them.
1.Get recommendations from friends and family. Anyone who's ever used a moving company before will have strong opinions about whether they were good or not. Some of the best moving companies get their business primarily through word of mouth, so you may not even see them advertised. Most companies are however listed online and a quick Google search will net you dozens of local movers along with honest user reviews of how good they are.
2. Do your homework.Never settle for the first mover you find unless they come highly recommended by a trusted source. It's always best to get at least 3 different IN HOME estimates before making your decision. That way you can be sure to get the best deal possible. When companies compete for your business, you save money. Getting the estimates done in your home ensures they see everything from the layout of your home to every last piece of furniture. This will help deliver a more accurate estimate and eliminate tack on charges.No company will be able to tell you an accurate figure of how much it will cost to move your stuff over the phone. Also it may allow you a chance to evaluate their professionalism and responsiveness.
3. When it comes to money, ask the moving company to explain clearly their pricing policies, hourly charges, insurance policies, whats covered on the estimate AND what is not. If you can, try to get the sales person who does your estimate to "guarantee" the cost. Sometimes you can get them to write on the estimate "'x' dollars and NO MORE, Guaranteed." This would significantly help you avoid the inevitable add on charges. If the person giving you the estimate is unwilling to guarantee the price, you may want to consider going somewhere else. And remember, movers are required by law to deliver your goods for no more than ten percent above the price of a non-binding estimate. This is known as the 110 percent rule.
4. REMEMBER your priorities when choosing a mover. If you hire a mover based solely on the cheapest price, you may be sacrificing other things that are actually more important, such as getting your possessions moved and delivered on time in one piece!
5. Make sure the mover has insurance and is licensed by the proper authority. For moves from one State to another, a U.S. DOT number is issued by FMCSA. You can double-check a mover's license on protectyourmove.gov. For moves within a State, requirements vary. Check with your State, county or local consumer affairs agency or your State attorney general.
6. Try to schedule your move mid-month and/or mid-week, since the busiest times for movers are weekends and the end of the month. Avoiding those peak periods could mean a lower price and crews that are fresher and well rested.
7. Pack your own stuff, especially if your moving date is a few weeks down the road. Having a moving company pack your items will double the price of the move. Even tackling a few boxes every weekend is worth saving the money. I've even heard of people having packing parties where they get a few friends together for food and drinks and some packing! Plan wisely.
Choosing the right moving company is important but choosing the perfect self storage facility is even more important. Refer to our other blog articles on how to choose the perfect self storage facility. As always, At Storage King USA Self Storage, we are dedicated to finding new and innovative ways to meet all your storage and space requirements. Our professional & knowledgeable staff, convenient locations, modern facilities, free truck rental and competitive pricing are keys to customer satisfaction. We strive to be both sensitive and attentive to your storage needs and work hard to maintain a clean and secure environment for your belongings. Call your nearest Storage King USA – Self Storage facility for great deals and unbeatable service today!
More From Storage King USA