How to Book the Best Ski Vacation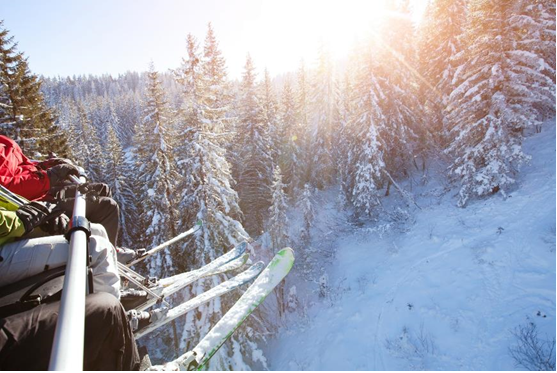 Tired of the hot Florida sun? Good news: It's almost ski season in the mountains. If you want to book a trip, now's the time to do it. If you beat everyone to the punch, you can enjoy some time on the slopes without getting overwhelmed by a crowd. Storage King has some tips on how to book a ski vacation and why Florida self storage is a must-have for skiing season.
How to Book a Trip for a Ski Vacation
Plan at least a month ahead.
The skiing bug can hit you at any time. However, it's always best to plan ahead if you can—resorts sell cheaper lift tickets if you purchase online and ahead of when you're going to ski. If you plan on spending a few days in the mountains, you might need to make arrangements for your pets or other responsibilities. You may also need to inform your employer about taking a few days off from work.
Look for discounts.
There's no reason to pay full price for your skiing trip. Start by checking the various travel sites to see if you can find any discounts on ski lodges in the mountains. Liftopia is a go-to site for finding cheap lift tickets. Sometimes you can find half-off discounts near the beginning and the end of the winter season. If you land a big discount, you'll save a lot of money and make your trip even better.
Find a lodge with a kitchenette.
Want to save even more money while you're on a ski vacation? Book a room with a kitchenette. It can cost a lot of money to eat out every day when you're away from home. However, if you have a room with a stove and a microwave, you can cook at least some of your own meals. You'll be able to open up your schedule and to spend more time skiing rather than looking for nearby restaurants.
Self Storage for Your Winter Equipment
Whether it's during or after the winter season, Florida self storage is a must-have for your skis, poles, snowboard, and other equipment. You won't have to make room for everything in your home if you store your belongings with us. We'll keep your equipment safe and secured and located conveniently nearby for when you're ready to hit the slopes again.
More From Storage King USA