Guitar Storage Ideas for Electric and Acoustic Guitars
As stringed instruments, it's important to find the best guitar storage for acoustic and electric guitars. Here's how we can help.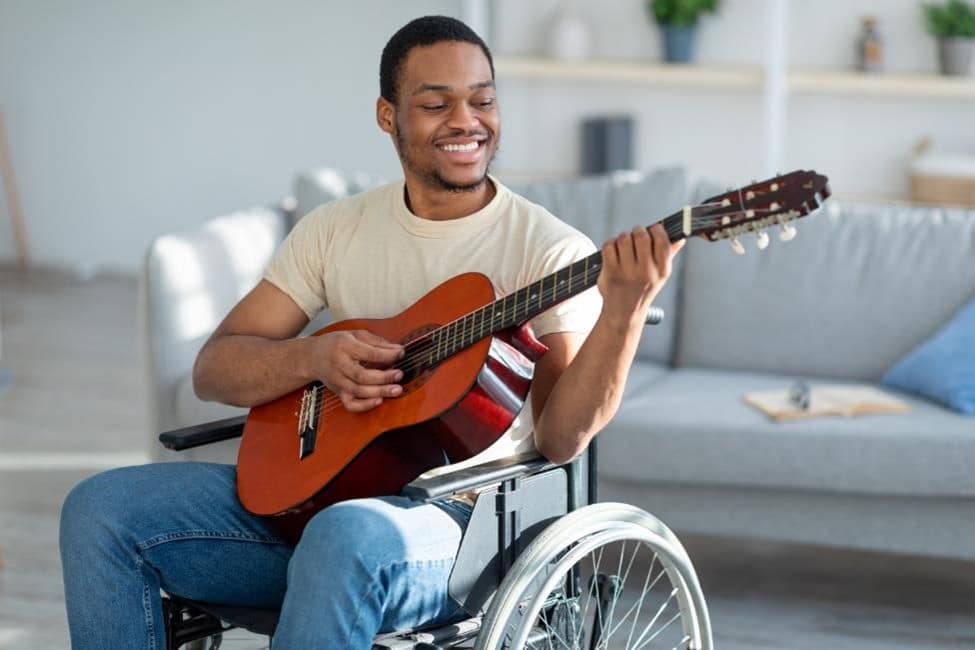 If you're a music enthusiast, there's a good chance there's an electric or acoustic guitar sitting around your house or apartment. A properly stored guitar can maintain its playability for years—if not decades—but it requires some forethought and planning. Whether you're looking for a way to keep your guitar safe in storage or looking for some guitar storage ideas that go beyond placing it in a case in your practice room, Storage King can help.
Why Proper Guitar Storage is Important
Improper electric guitar storage or acoustic guitar storage helps add to the longevity of your instrument's life. An improperly stored guitar could be subject to warping or other damage. Because guitars are made of wood, they're susceptible to all the common harms that could befall the instrument, whether that's mold, moisture damage, cracking, and even damage due to pests.
Many musicians choose to display their guitars on stands, which can make sense if they're used often. But more often than not, proper storage involves knowing where and how to store your guitar.
Invest in a good guitar case.
No matter what kind of guitar you own—acoustic or electric—the absolute best advice any expert can offer is to store it in a high-quality case. Cases protect your guitar from damage due to moisture, dirt, or dust. In addition, a good hard-shell case can protect it from bumps and jostles while moving it around.
Your guitars should be stored upright—not stacked on top of one another. If standing them up isn't an option, you can also store your guitars (in cases) on their sides, with the upper side of the instrument facing up.
Loosen the strings—but not too much.
Your guitar strings should still have tension, but just enough to keep the neck of the instrument from bowing. By detuning your guitar one or two half steps, you can prevent damage.
Store guitars in a climate controlled space.
Electric and acoustic guitar storage require your instrument to be kept at a steady temperature, which means near interior walls and in spaces like closets. Never store the instrument in an attic or basement, as these areas are prone to wild swings in both temperature and humidity.
How a Storage Unit Makes Guitar Storage Simple
If you're short on space and need somewhere to put your guitar in between gigs, a storage unit with climate control is a great spot. Storage units are available in several sizes, ranging from closet-sized units perfect for one or two instruments to a larger unit that can hold a full tour of equipment. Climate controlled storage allows you to keep your guitar at the right temperature, and often includes humidity controls to ensure your electric or acoustic guitar won't suffer the consequences of getting too dry or too wet.
Find climate controlled storage at Storage King.
Whether you're in the market for guitar storage or need a space for other items in your home, Storage King USA can help. Many of our facilities are equipped with climate control and other amenities to make storing your musical instruments a breeze. Visit your nearest location today for more information.
More From Storage King USA