How Self Storage Can Help With Life's Many Changes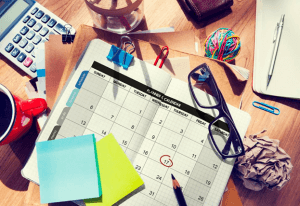 Whether you're a serial entrepreneur, member of the military, or working in a position that requires frequent moves, staying organized can be a challenge. Conquer clutter and stay calm with help from self storage. From downsizing retirees to students transitioning to the working world, those going through new life phases can benefit from storage units. Storage King USA, with facilities in Raleigh, NC and other communities in the region, explains how a storage unit can help with life's many changes.
Storage for Relocation
No matter how near or far your move takes you, the process can be stressful. Reserve a unit weeks before your move to get a head start on packing and cleaning. Work on each room as time allows, packing away these less frequently used items first:• Collectibles • Sports equipment • Fragile keepsakes • Seasonal clothing • Holiday decorationsStoring non-vital items allows you the space and freedom to start cleaning your old home. Pack these belongings in plastic bins with lids, reserving those heavy-duty cardboard boxes your self storage facility offers for things you'll be moving to your new home.
Military and Student Storage
Military families can really benefit from storage units. When you don't know how long you'll be in a given location, or if you know you'll only live there for a short time, knowing what to do with household goods can be tough. Consider climate-controlled storage for video game consoles, computers, stereo equipment and other electronics. College students may have accumulated fewer belongings, but they face similar challenges. A storage unit is the perfect solution for stashing off-season clothes, older textbooks you want to keep, and other items that take up too much space in cramped student housing.
Minimize with Self Storage
If you're downsizing or just want to experience a clutter-free lifestyle, off-site storage allows you to keep items with financial or sentimental value. Free up space in your home or business with a storage unit that's right for your needs. You can even store your vehicle to save space or if you live in a home without a garage or parking.Whatever the demands of your ever-changing lifestyle, self storage helps you maintain control over your time and space. From moving to downsizing, storage units help people in a variety of life stages stay organized. Contact Storage King USA to reserve a unit at our facility south of downtown Raleigh, NC, or to get answers to your questions from our friendly staff.
More From Storage King USA