Do I Need Hurricane-Proof Self Storage?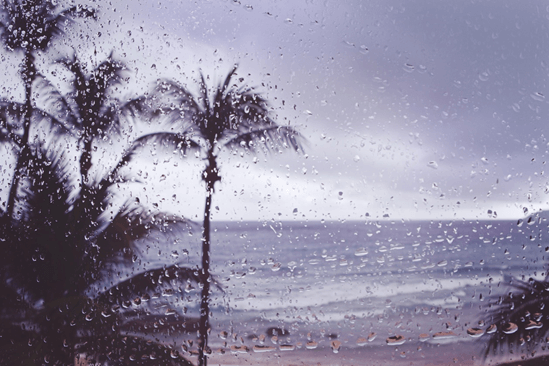 Storage King's RoboVault storage facility in Ft. Lauderdale, FL, is a technological marvel and made to withstand a Category 5 hurricane. It offers storage units at least 30 feet above sea level and has everything from climate-controlled wine storage to safety deposit boxes and space for high-end cars. If you're serious about protecting your belongings during a storm, we have a few reasons why you should choose us as your next storage facility.
3 Reasons to Use Hurricane-Proof Storage
It protects against heavy winds.
Major storms threaten Florida every year with brutal winds, the kind that rip off roofs and bring buildings tumbling down. These winds vary in speed depending on the hurricane – the highest being a Category 5 with winds over 156 miles per hour. When a major storm strikes, you'll want your belongings safely tucked away in our hurricane-proof facility.
It reduces the risk of flooding.
The rain can last for days on end during a major storm, causing heavy floods across the Ft. Lauderdale, FL, area. As the flood rises, it threatens everything from homes to storage facilities. A ground-level storage unit won't protect your belongings from a flood. Storing your belongings in one of our hurricane-rated storage units will keep everything protected and dry during the storm.
It keeps your items safe from looters.
Tropical storms cause devastation as they pass over land. Unfortunately, some people take advantage of the situation and loot stores, homes and even storage facilities after a storm. If the storm didn't destroy your belongings, there's a chance that looters will steal your property if it's found outside of the unit. Our hurricane-proof storage units are made to stand strong during the most powerful storms thanks to steel-reinforced concrete construction.Another benefit is the robotic arm that retrieves the units for the tenants. This unique technology keeps people from having to go inside the building, so you'll never have to worry about anyone gaining access to your storage unit.
RoboVault: Protection and Peace of Mind
Traditional storage units don't offer the kind of protection that you need against a destructive hurricane. Whether it's Category 5 winds, heavy flooding, or looters, RoboVault keeps your items protected from harm while they're in storage. The next time a storm threatens the Ft. Lauderdale area, you'll have peace of mind knowing that your items are protected in our state-of-the-art Robovault storage facility. Rent a unit today!
More From Storage King USA