Andover Properties Acquires First Self Storage Facility in Oklahoma
NEW YORK, NY – Andover Properties is pleased to announce the expansion of its Storage King USA portfolio into Oklahoma with the acquisition of a property in Oklahoma City. Storage King USA now offers its customers safe and reliable storage options in 18 states across the country.
The property, which sits on 10 acres, comprises 90,500 square feet across its 359 units, and offers drive up self storage, retail, and warehouse space, in addition to covered and open parking. It was expanded twice, most recently in 2021. The property will be rebranded under Andover's Storage King USA brand.
"We are excited to expand our footprint to Oklahoma and will look to grow our presence there as we continually increase the geographic diversity of the Storage King USA portfolio," said Brian Cohen, Andover's President and CEO.
Michael Wachsman, Director of Acquisitions at Andover, added: "We anticipate the expansion to lease up quickly given the property's location on a well-trafficked road, across from a 300,000 square foot Amazon sortation center. We also plan to convert portions of the retail to additional self storage as the leases expire."
The Storage King USA portfolio now totals 141 facilities in 18 states across the country.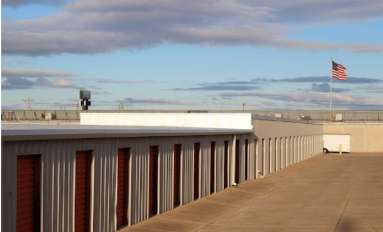 About Andover Properties, LLC
Andover Properties, LLC is an investment firm that owns, operates, and develops commercial property throughout the United States, with a focus on alternative real estate asset classes such as self storage, manufactured housing, RV parks, and car washes. We are one of the largest private owner-operators of self storage facilities in the United States. Our current portfolio totals 11.1 million rentable square feet across 141 facilities in 18 states and operates under our Storage King USA brand (https://www.storagekingusa.com).
We are a best-in-class, vertically-integrated, owner-operator with entrepreneurial spirit and expertise in acquisitions, development, capital markets, investment structuring, property management, and asset management. Our senior leaders have over 200 years of combined real estate experience and our investors and partners include global institutional investors and high net worth individuals.
Andover was founded in 2003 by Brian and William Cohen and is headquartered in New York City with offices in Miami, FL and San Francisco, CA.
More From Storage King USA