Bedroom Layout Ideas for Better Sleep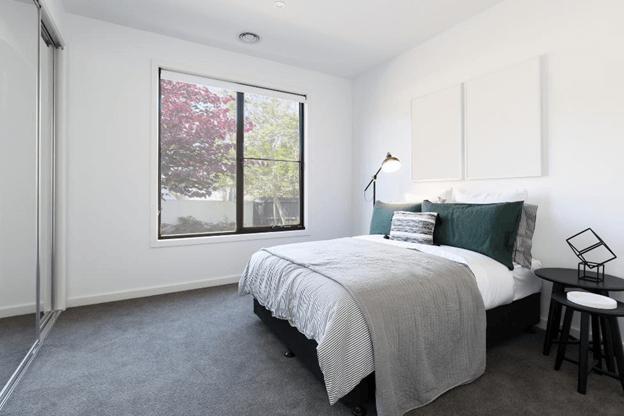 The bed is the centerpiece of every bedroom, making it important to find a comfortable and visually appealing spot for it. If you put the bed against the wrong wall, you may break the flow of the room. It's all about finding the right area to accommodate the bed without sacrificing space for other items. Storage King has a few ideas to share about arranging the bed in your room to make the best use of the space in your Newark, NJ home.
3 Cozy Bedroom Layout Ideas
Place the bed against the main wall.
Many people place the bed against the main wall since it's the focal area in the bedroom. With your bed against the wall, you can position the smaller pieces around the room to face the bed, such as the dresser and the nightstand. If clutter keeps you from placing the bed where you want it, consider putting it in a storage unit to make more room.
Position the bed between two windows.
Positioning the bed between two windows on a wall benefits you in a couple ways. For one, the sun will shine into the room each morning without hitting you directly in the face. Secondly, it creates symmetry in the room for better visual appeal.
Place the bed away from the door.
It's nice to see the door from your bed, but it's better if no one can see you lying there as they open the door. In addition, sleeping with your feet facing the door is considered bad Feng Shui. It's called the "coffin position" and thought to be bad luck in some countries. As long as your feet don't directly face the door when you're in bed, luck should be on your side.
Create Bedroom Space with Self Storage
At Storage King, we know a thing or two about space. We provide storage units in the Newark, NJ area with enough space for a few bedroom belongings or an entire home's worth of furniture. If you're having a hard time finding a good place for the bed in your room due to excess clutter, move the unnecessary stuff into self storage where it will stay in one convenient spot until you need it.
More From Storage King USA