3 Ways Renting Storage is Convenient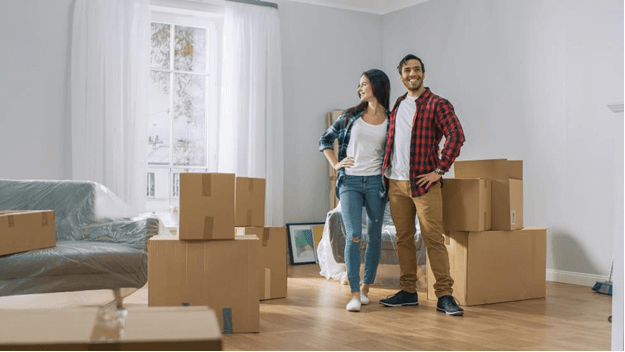 Moving is hard enough. You don't need to jump through hoops when renting a storage unit. Storage King USA makes it easy to rent a convenient storage unit for your belongings. Not only that, but we also provide all the bells and whistles to make renting self storage an easy and affordable experience.
3 Ways Storage King Makes Self Storage Easy
Moving and Packing Supplies
Don't rent with a storage facility that doesn't provide the supplies needed to help you move, pack and store your things. We have moving and packing supplies on-site to help with your move. Need boxes in different sizes? We have plenty. Want a kit for your dishware? You got it. Whether you need bubble wrap and mattress bags or shipping and packing tape, we have all the necessary supplies located at each one of our Storage King USA facilities.
Easy Rent Online Functionality
You shouldn't have to visit a facility to rent a storage unit. Maybe you're still in another state and need to have a storage unit ready to go when you arrive. We make renting a storage unit more convenient and easier than ever. You can use our website to find a Storage King USA facility near you and rent a unit without ever having to step into the office.
Month-to-Month Rental Flexibility
Need a storage unit but not sure for how long? No worries. You can rent a storage unit with us on a month-to-month basis. There's no long-term contract to worry about or wondering if you're stuck with the first storage unit that you choose. You can rent a unit monthly and upgrade or downgrade to a different storage unit at any time.
Get Your Convenient Storage Unit from Storage King
Renting a storage unit shouldn't be a hassle. We make it easier than ever to rent a convenient storage unit for those times when you need a little extra space. Whether it's finding packing supplies for your items or renting a storage unit online, you should be able to find it all in one place. With storage facilities across the United States, let Storage King USA match you with the right storage unit at the right price for your needs and budget.
More From Storage King USA